Day hiking to the Camp Pleasant along the North Fork Skokomish River from Staircase
(13.4 miles with 800 ft gain)
Background:
The Staircase area and its vicinity are well known to the hikers for its various trailheads to hike to the areas like Mt Ellinor, Mt Rose, Flapjack Lakes, Camp Pleasant, backpacking routes to 1st divide, Duckabush, Dosewallips, Dungeness, etc. It is located in Southeastern Olympics Area. It is about 60 miles Southwest from Bremerton, WA. My first hiking with the Kitsap Outdoors was the Flapjack Lakes (16 miles with 3100 ft elev gain) on 24 July 2010.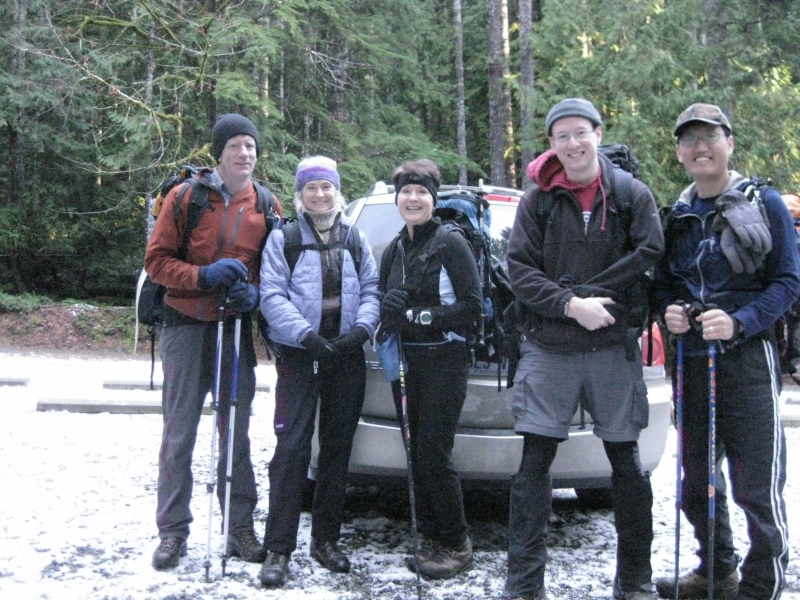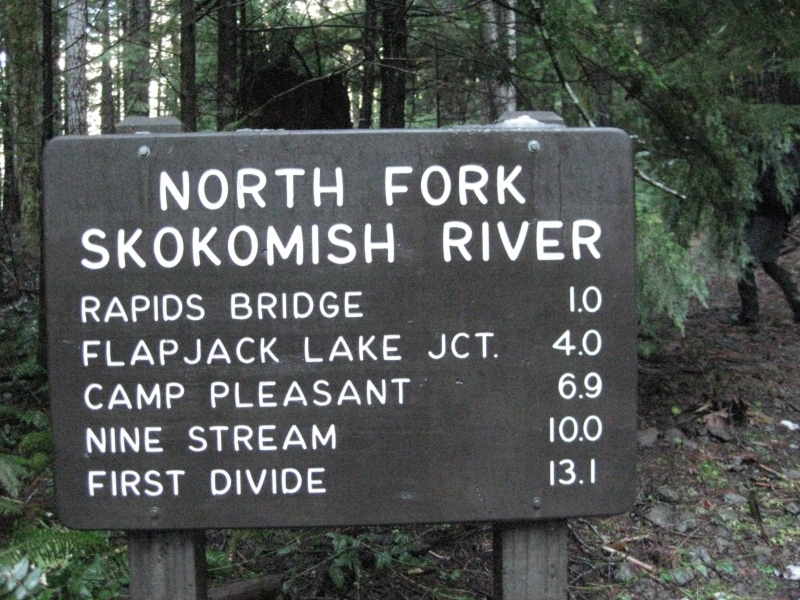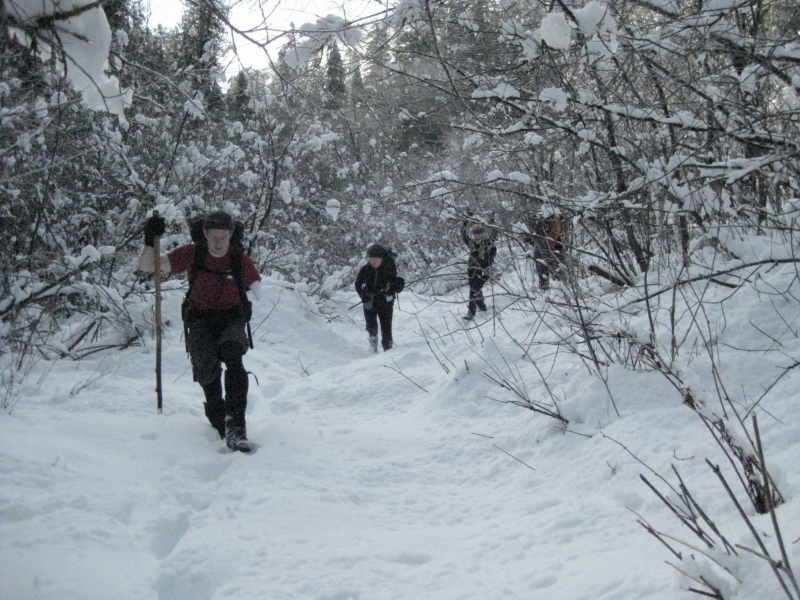 How Staircase Got Its Name:
This is an excerpt from an Olympic National Park reading:
"You will see no staircase at Staircase today. In 1890, when Lt. O'Neil and his crew blazed their trail through the Skokomish wilderness, the rock bluff across the river from the campground was a major obstacle. To get over if they build a cedar staircase. Until the Shady Lane trail was built in 1911, the Devil's Staircase was the only path over the bluff. The name, and Lt O'Neil's legacy, remains."

This was my third outings in the South-South Eastern (SSE) Olympics area: Flapjack Lakes hiking near North-Fork Skokomish river, Lower South-Fork Skokomish river biking, and Camp Pleasant hiking along the North Fork Skokomish River. The Skokomish River (located SSE of the Olympics) is about 49 miles long, the largest river flowing into Hood Canal, an arm of Puget Sound. The main stem River (North and South Forks) is about 9 miles and the South Fork River is about 40 miles. The Skokomish River is the most flood-prone river in Washington State, as it is the first river to flood during any major rain event.

This hiking was very special because my friend, Kyle Heistand just returned from Pullman and hiked with us. In August, he went back to college to finish his degree in Civil Engineering. Back in summer, we hiked the Mt Ellinor, Tunnel Creek, and Royal Basin together.

Hiking Summary:
13.4 miles with 800 ft elevation gain. It was a beautiful sunny day. Temp was mid 30s-40s. Started hiking at 0945. Arrived at the destination at 1310. Headed back at 1340. Returned back to trailhead 1610. Thanks to John Howard for hosting this hike for both the Kitsap Mountaineers and the Kitsap Outdoors. He is a hiking leader, instructor, and mountaineer (climbing mountain peaks). He was the co-host for my first hike (Flapjack Lakes) with the Kitsap Outdoors that I tremendously enjoyed back in July and continued hiking since.

It was a straight forward hike but made it strenous due to its length of 13.4 miles and snow condition. The highest point was less than 1900 ft elevation but had lots of snow around 1000 ft level. Five of us had the whole trail by ourselves, and had to break fresh snow, some of them was over 2 ft deep, for about 2 miles. I really enjoy hiking in a group that provides lots of energy and joyous chats. In overall, the trail was in good shape both the wide (first 3 mile or so) and narrow trails (last 4 miles). The wide trail used to be able to access by cars, and appeared to be that it's similar to the Dosewallips trail. There are a few spots with blowdown trees but quite easy to negotiate. The first log bridge was very slippery and foot traction was used in the morning. Also, needed extreme cautions crossing the log bridges like Madelyn Creek and Donehue Creek.

In overall, it was an excellent winter hiking, just right condition without snowshoes.

Hiking highlights:
0 mile: Staircase
1.0 Log Bridge
3.3 miles Junction to Black & white, Flapjack Lakes, Gladys Divide.
3.4 miles Spike Camp
4.0 miles Madeline Creek
5.3 miles Donehoe Creek
5.3 miles Big Log Camp
5.6 miles Bridge
6.7 miles Camp Pleasant