Day hiking along the Duckabush River (estimated 14+ miles with 2300 ft gain)
This Album Background:

The access to the Duckabush trailhead is located 4 miles south of the Dosewallips River Road: 15 miles south of the Quilcene. From Bremerton, Quilcene is about 30 miles to the Northwest. Duckabush means "Redish Face (references the supposed color of the cliffs nearby)" or "place of crooked-jawed salmon.' This trail is well known for the "Big Hump" (8 miles with 1050 ft gain). It's hump is 1.6 miles with 1050 ft elevation gain. After a good taste of switchbacks of the Big Hump, the Duckabush River Trail makes excellent backpacking opportunities for 2-4 days where its pathways lead steeply up over the LaCrosse Pass to Marmot Pass, and can be ended up at the Staircase (that I hiked 2 days ago). Duckabush trail to Staircase is about 30 miles that I am planning to hike next summer as an overnighter.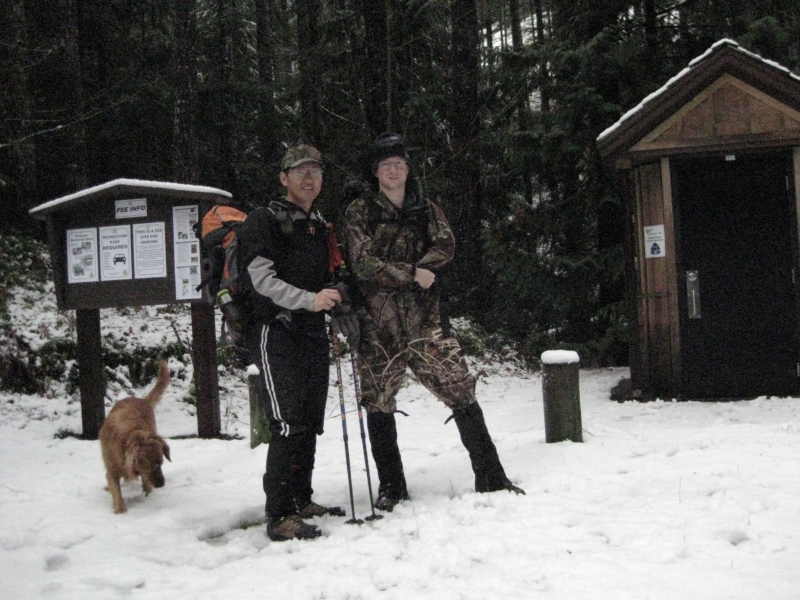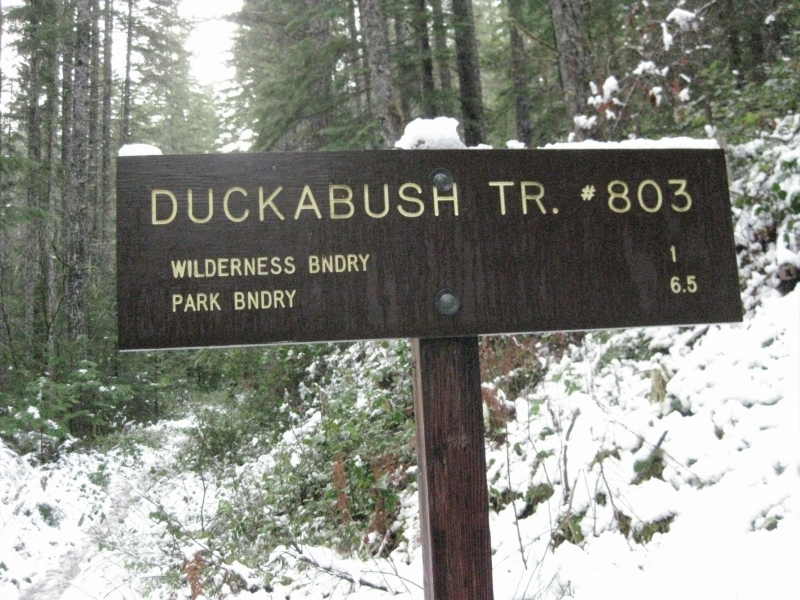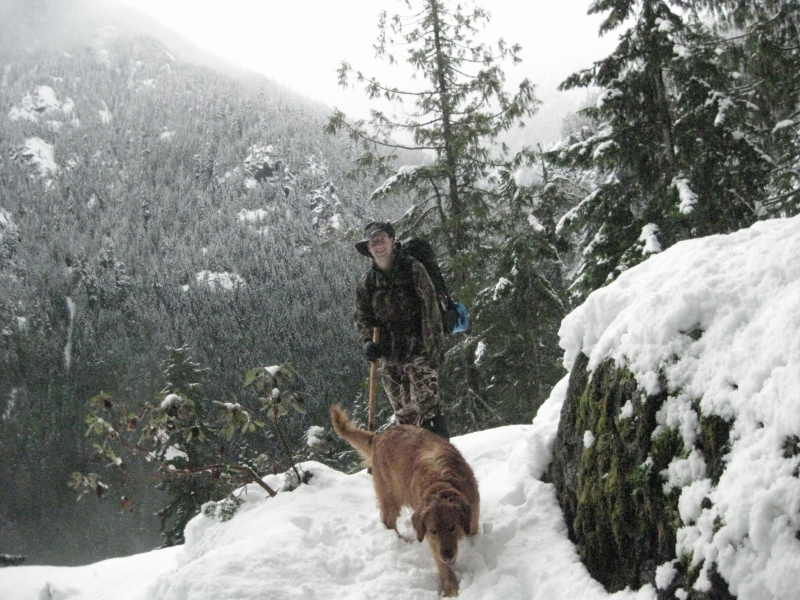 Duckabush Trailhead:
One can easily miss the trailhead. From Forest Road #2510, drive 6 miles and look for a small post with FS 2510-060 at a fork. We missed this post and followed the FS#2510 about ¼ miles and could not go beyond due to a downed tree. Fortunately, Kyle was able to recall its trailhead as he hiked this place about 6 years ago. What a fantastic memory !

This was close to back-to-back hiking since Kyle and I hiked the Camp Pleasant (13.4 miles with 800 ft elev gain) 2 days ago with the Kitsap Outdoors. We were on a good pace and estimated at least 14 miles with 2300 ft gain as we crossed at least 3 creeks looking at the map. However, we did not see the Olympic National Park (ONR) Boundary sign. We will hike this place again when we backpack to the staircase.

Hiking Summary:
Estimated 14+ miles with 2300 ft gain. It was little cloudy in the morning but turned out to be a nice sunny day. Temp was mid 30s-40s. Started hiking at 0825. Turned around at 1215. Took lunch at one (upper) of two flat spots near the Big Hump. Left the lunch site at 1310. Arrived back trailhead at 1525. On our return trip, on some occasions, we hiked close to 4 miles / hr pace. My power walking could not catch up Kyle but needed to run to see him in the distance. It was my first time running on the trail. As usual, I took extreme cautions concentrating on each step.

Most of the trails were along the Duckabush River and the old growth. There were a few blow down trees but easy to tackle with. Once in a while, we could see a couple of peaks across the River on the left. I thought that the tallest peak was the St. Peter's Dome as indicted on the Custom correct map. When we see the dome, it was a chance to breathe in heavily to get ample oxygen in the blood. There were a few streams without a bridge but quite easy to cross. As the Big Hump name suggested it provided excellent short switchbacks.

Snow Condition:
No snowshoes were needed. As the temperature was near low 40s in the afternoon, snow was melting fast all day. Sky was blue but it was like drizzling all day due to melting snow from the tall trees. Once in a while, we got hit by the slush fell from the trees. Beyond the Little Hump (1 mile mark), there were no foot prints. In the morning, it was quite fun to walk over up to 2 ft of powdery snow but became very soggy on our return trip, which required extreme cautions with soggy sleek snow.

In overall, it was an excellent exercise while enjoying beautiful winter colors.

Hiking highlights:
0 mile: Trailhead (440 ft elev)
1.0 miles Little Hump. The Brothers Wilderness (800 ft elev).
2.4 miles Close up to the Duckabush River (700 ft elev)
4.0 miles Big Hump (1750 ft elev)
4.8 miles Close up to the Duckabush River (1100 ft elev).
5.0 miles Five mile Camp junction (1100 ft elev, No sign). We did not stop by.
7.0 miles Estimated. Turn around point (1300 ft elev).