Sightseeing and Day-hiking the Elwha Valley Area (11-21-2010)- 8 miles with 2900 ft elevation gain
This Album Background:

Elwah Valley area is geographically located 5 miles Northwest of the Hurrican Ridge Visitor Center in Northern part of the Olympic National Park. I wanted to hike with the Kitsap Outdoors to the Hurricane Hill (5757 ft) but I thought that there would be too much snow above 3000 ft and would not able to hike much. Also, since it was my first visit in the Elwha Valley Area, I opted to do some sightseeing on my own and hike the Elwha area in general. Gladly, Aaron joined me for this trip. It was interesting to learn about the area. For so many years ago, the Klallam people survived on fish caught in the Elwha river. Then, people's relationship with the fish were permanently destroyed in 1913 when the Elwah Dam was built which blocked fish runs five miles from the river mouth. Also, Glines Canyon Dam was completed upstream in 1927. The sad thing was that a state law required fish passage but both dams were built without the fish passage !!! However, the federal government now owns both dams and removal are on the way in 2011 !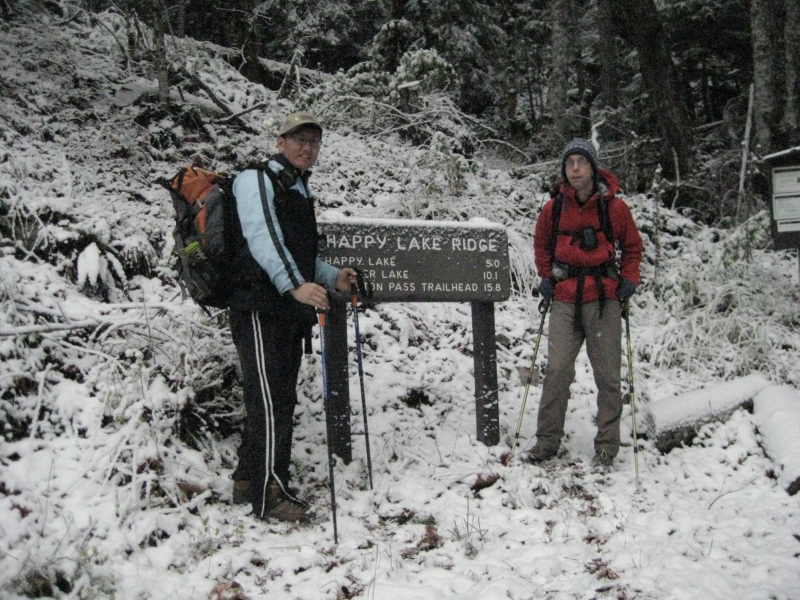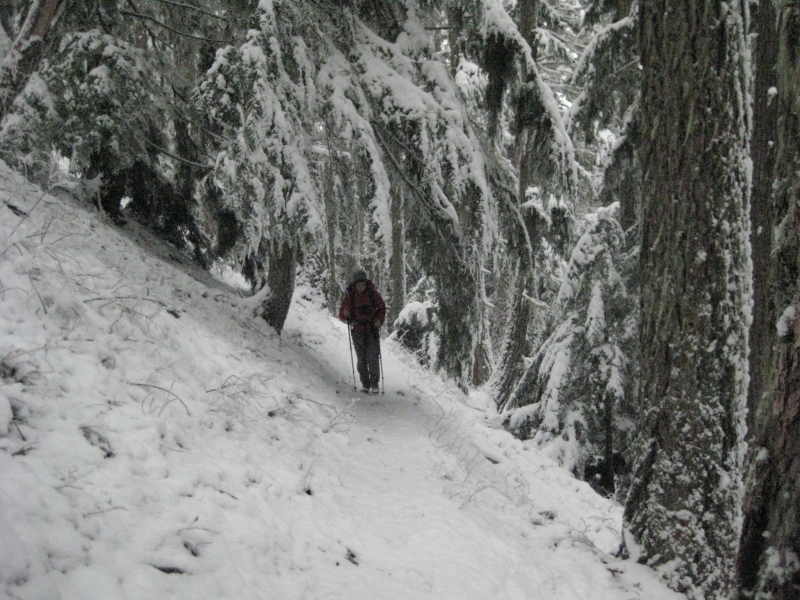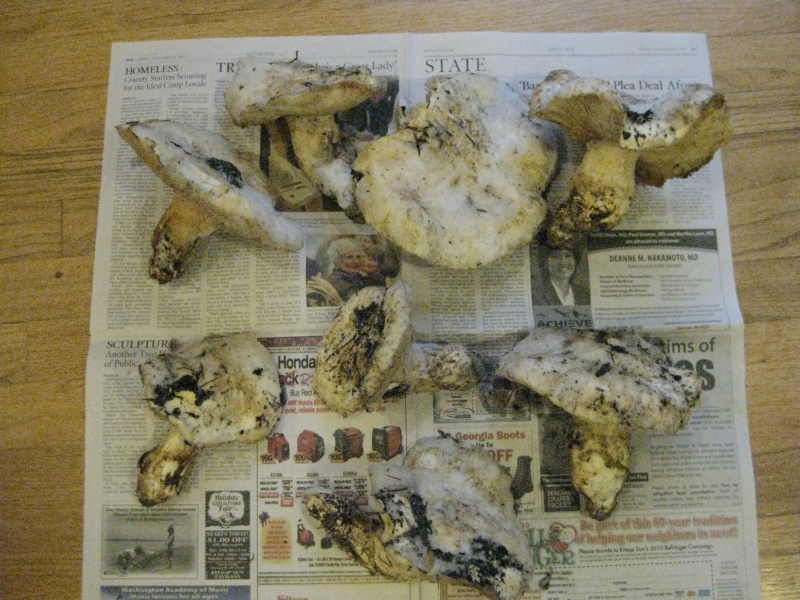 Hiking Summary:
8 miles with 2900 ft gain. One mile short to the Happy Lake (too much snow). Temp was 28F with little snow then got heavier. Our original intent was to hike to the Olympic Hot Springs (5 miles with 300 ft elevation gain) and Humes Ranch (6 miles loop with 500 ft elev gain). Also, do some sightseeing in the valley such as the dams and the campsites. Well, we ended up doing some sightseeing, hiking toward the Happy Lake believing that we would see the Hot Springs, and hurriedly coming back down due to wind and heavier snowflakes. We thought that the trail would take us to the Olympic Hot Springs. Both of us did not carry any maps (other than a tourist map) since our plan was so straight forward and probably were in a hurry after yesterday's biking rides. It was the first time that both of us did not carry a map, and it bit us. When we saw the Boulder Lake at the trailhead, we went for it that we would see the Hot Springs in 2.5 miles. Then, we realized that there must be another trail getting to the Boulder Lake... END OF STORY.

On the way to the Happy Lake above 4000ft, there was more than one foot of snow. It was a bit helpful to hike along the trail that was walked by four legged animal first. However, when the animal's tracks were gone, it was too difficult, both feet were getting wet, and it was time to turn around.

On the way home, HWY 101 near Port Angeles was getting some flurry of snow. The road was becoming snowy but we were relived to get out of the area safely.

In overall, it was a good experience hiking on the snow up to 1 feet. Luckily, I was able to pick some frozen White Matsutake Mushrooms.