Day Hiking the Tunnel Falls (from Eagle Creek) (11-14-2010)
Columbia River Gorge, Oregon
This Album Background:

What a fantastic day-hike along a trail filled with abundant negative ions. Negative ions are created by water falls and known to eliminate free radicals from one's body. The 7 mile trail contained close to a dozen waterfalls. Its trailhead, Eagle Creek, is located in Columbia River Gorge which is known for having many hiking trails. The trailhead is just passed the Bonneville Dam, 30 miles East of Portland, OR. It is about 200 miles away from Silverdale, WA.

In some readings, the Eagle Creek to Tunnel Falls hike (that we hiked) is one of the most popular and magnificent trails in the Columbia River Gorge. Its Eagle Creek trailhead starts 10 beautiful trails in the Gorge. The best part is that it has popular trails through 4 seasons.

This hike was the 3rd annual hike to the Tunnel Falls sponsored by a PWC board member, Jay Thompson. As a PWC member, I wanted to participate this annual event to support the PWC. Also, my best day hike this year was hiking the Tuck and Robins Lake (Alpine Lakes Wilderness) sponsored by Jay in August 2010. Jay, a few hikers, and I are planning to do some long distance day-hiking and backpacking in 2011. I am looking forward to participating those long hikes in 2011.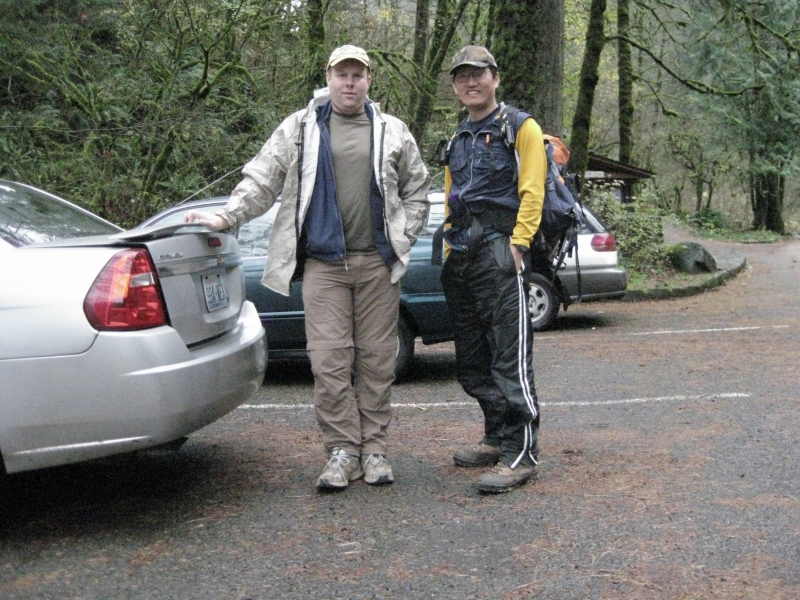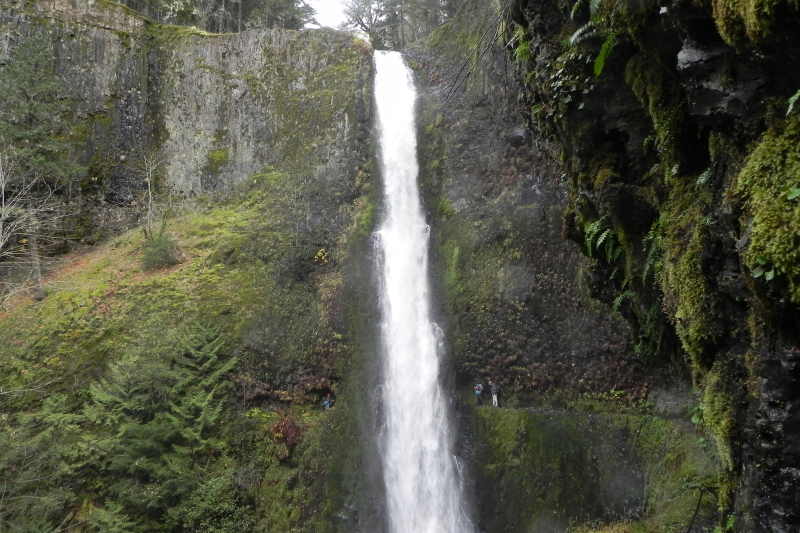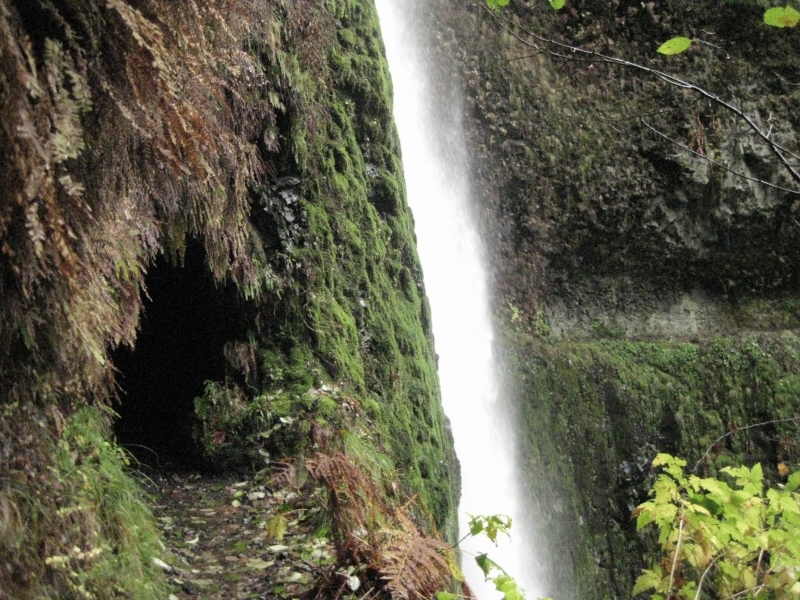 Hiking Summary:
14 miles roundtrip with 1200 ft elevation gain. Temp was mid 40s with no breeze. Drizzled a little before 1000am. The hike started from the Eagle Creek and ended at the Tunnel Falls. The highlight of the hike was the dozens of spectacular waterfalls through rain forests and tall basalt cliffs. Our plan was to hike slow to the Tunnel Falls observing every single falls but hike back fast since we have seen them all. We left the trailhead at 0945, arrived at the Tunnel Fall 1245. Left the Tunnel Fall at 1315 and arrived back at the Eagle Creek Trailhead at 1500. It was probably the fastest power hike back to the trailhead that I've ever hiked. It must have been those negative ions from the water falls. Also, hiking on the trail feels like walking on a park because there were so many people and a couple of joggers along the trail!

Hiking Highlights (Summary from www.portlandhikersfieldguide.org/wiki/Eagle_Creek_to_Tunnel_Falls_Hike)
0 miles: Hike along the water.
0.25 miles: Ascend high above the gorge floor, spanning a wide valley.
2 miles: Punchbowl Falls. Take a side Trail down to the creek floor with a head-on view of the falls.
3.0 miles: Loowit Falls.
3.3 miles: Come to High Bridge (one of two creek crossing). The path is carved into the cliffside 120 ft up. A cable-line is affixed in the rock to your left. Pass with care.
3.7 miles: Tenas Camp (room for 3 tents and decent water access).
3.8 miles: Skoonichuck Falls - Forest compostition starts to thin and younger deciduous trees.--a sige of forest fire in 1902.
4.5 miles: Cross the creek for the 2nd time (final). Four and a Half Mile Bridge.
4.8 miles: Wy'East Falls (bushwack for a better view).
5 miles: Hatfield Wilderness. Junction with the Eagle Benson Trail #434.
5.3 miles: Cross two enormous talus slopes.
6 miles: 175 ft tunnel falls. A tunnel behind the falls about midway up the span. It is a breathtaking area, and easily the climax of your trip.
6.5 miles: 200 ft tall Twister Falls - Crossover falls or Eagle Creek Falls.
7.0 miles: Lunch Spot along the creek.