Sightseeing at the Hurricane Ridge and Snowshoeing the Hurricane Hill -Estimated 6 miles with 1700 ft elev gain
Finally, we were able to drive to the Hurricane Ridge Visitor Center and snowshoe to the Hurricane Hill. Last week Thursday, Kyle and I wanted to snowshoe the Hurricane Ridge area (Hurricane Hill and part of obstruction pt road), but the gate was closed due to inclement weather. Today, we could not ask for a better day. It was a picture perfect day for outdoor activities. Temp was high 10s with almost no wind, but, as its name indicates, chilly wind at the Hurricane Hill summit that made both ears and fingers quickly felt freezing.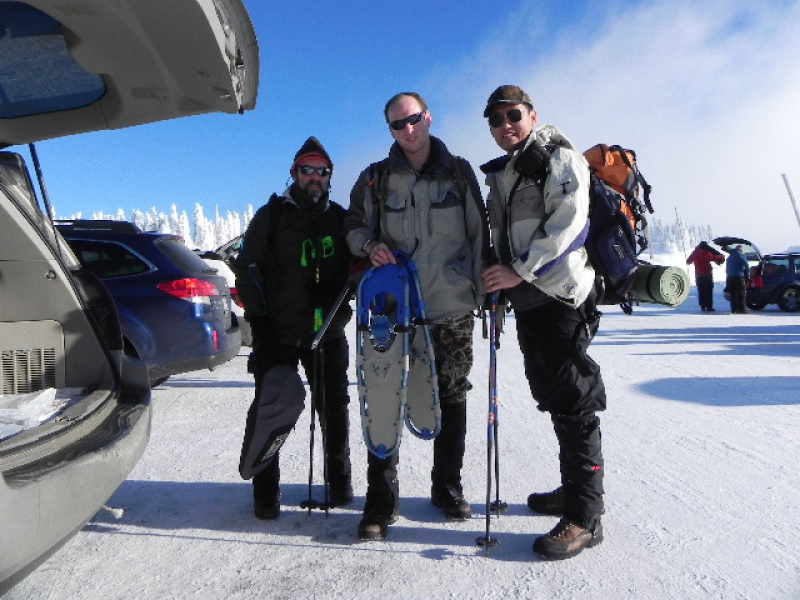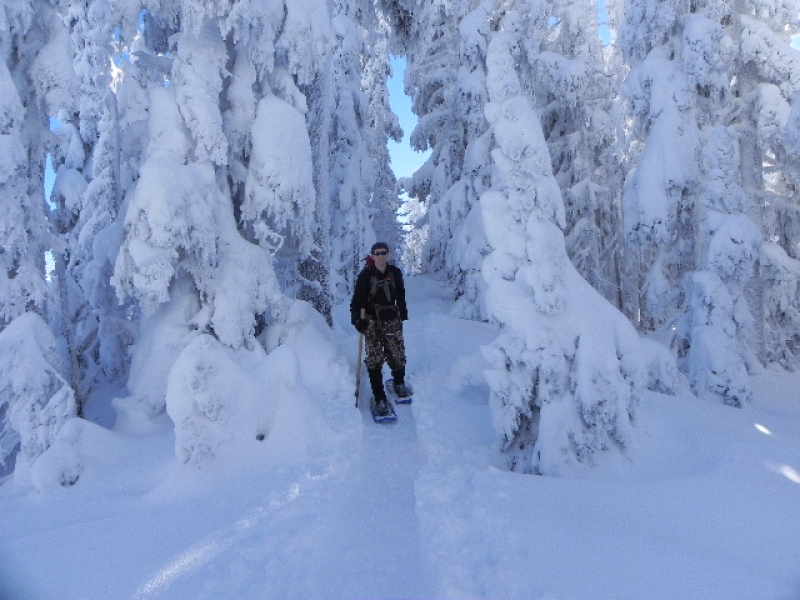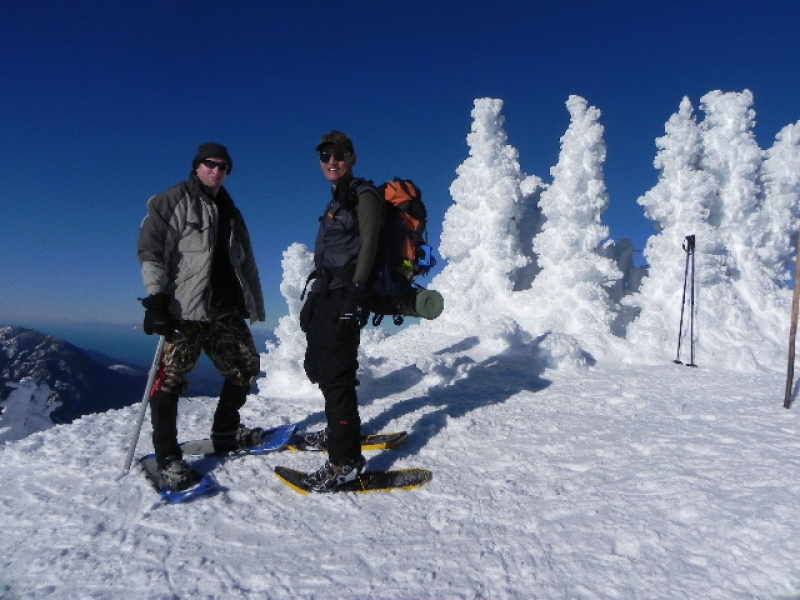 Snowshoeing Technical:
Less than 6 miles round trip with 1700 ft gain. The last mile was quite steep because the summer switchback trail was hidden under 6 ft of snow and the trail is rather vertically up.

It was my first snowshoeing experience. It was quite easy to snowshoe on an established snowshoe/cross country trail but consumed lots of energy breaking new snowshoe tracks. The snowshoe/cross country ski trail to the Hurricane Hill was well established due to heavy usage. There were a couple of people without snowshoes. We could hike to the Hurricane Hill without the snowshoes ! It took us about 3 hours to complete without taking a lunch break.

Hurricane Ridge activity highlights:
1. Snowshoeing and cross country ski opportunities to Hurricane Hill and at the Obstruction point road. $15 to rent snowshoes. $3 to rent the poles.
2. Ski resort at the Sunrise Hill. Looks like 3 lift cables. $35 to rent ski, boots, and poles.
3. Snow sledding area for kids.
4. Daredevil downhill ski opportunities
5. Sightseeing – Spectacular views to the snow covered interior of the Olympics, the Straits of Juan de Fuca, fat CROWS, etc.