Day hiking Upper Lena Lake in Olympic National Park (14+ miles with 3900 ft elevation gain)
This Album Background:
Lower Lena Lake! Upper Lena Lake! Strenous Upper Lena Lake! I heard about these popular hiking lakes so many times from many different hikers. Weather supposed to be lousy (Rained a lot during the night and 90% chance of rain on the hiking day). I was determined to hike this trail rain or shine. I was glad to hike with 5 hikers from the Pennsular Wilderness Club (PWC), Seattle mountaineers club, and the Kitsap Outdoors. 8-9 people also hiked the lower Lena. The weather turned out very nice. It was sunny most of time. It started to drizzle during half of the downhill and quite a bit of raining for the last mile or so. It was a fun day-hike to a splended sub-alpine (Lower Lena) and alpine lake (Upper Lena) ! The Lower Lena Lake is located in the Brothers Wilerness and the Upper Lena Lake is located between Mt Lena and Mt Bretherton in the southwestern edge of the Olympic National Park. The trail started from the Mt Skokomish Wilderness, to the bountries of The Brothers Wilderness, then to the edge of the Olympic National Park. A round trip of 14+ miles with 3900 ft elevation gain provided good exercise without a doubt. For the scenaries, I still give the Royal Basin (NE of the Olympic National Park) as the most rewarding day-hiking views but having killed two birds (Lower and Upper Lena Lakes) with one stone made this hike well worth it. The upper Lena Lake offered the gorgeous alpine meadow views with mountains looming overhead with just right weather. We had excellent views of the Mt Bretherton (5960ft), Mt Lena (5995 ft), and some alpine meadows. We probably saw the Brothers Mt (6866 ft) also.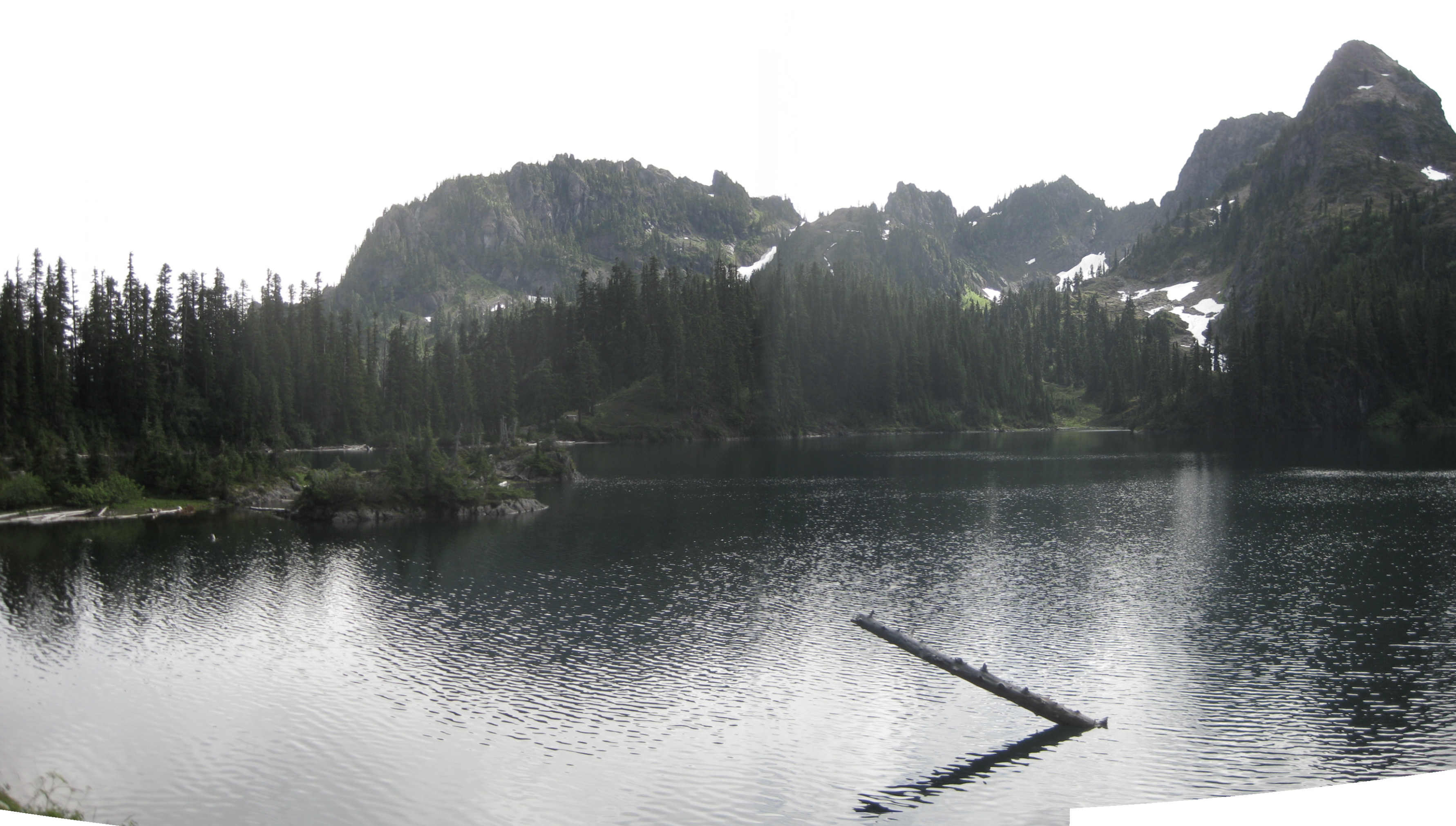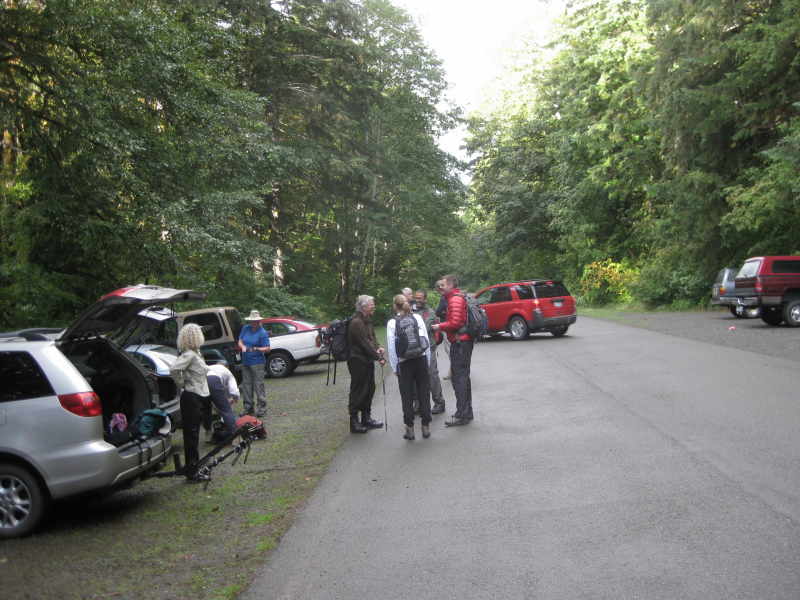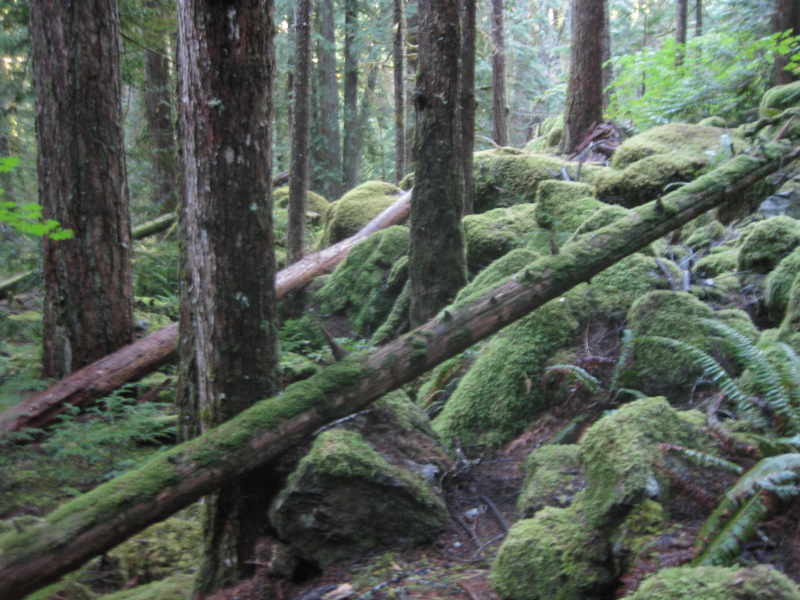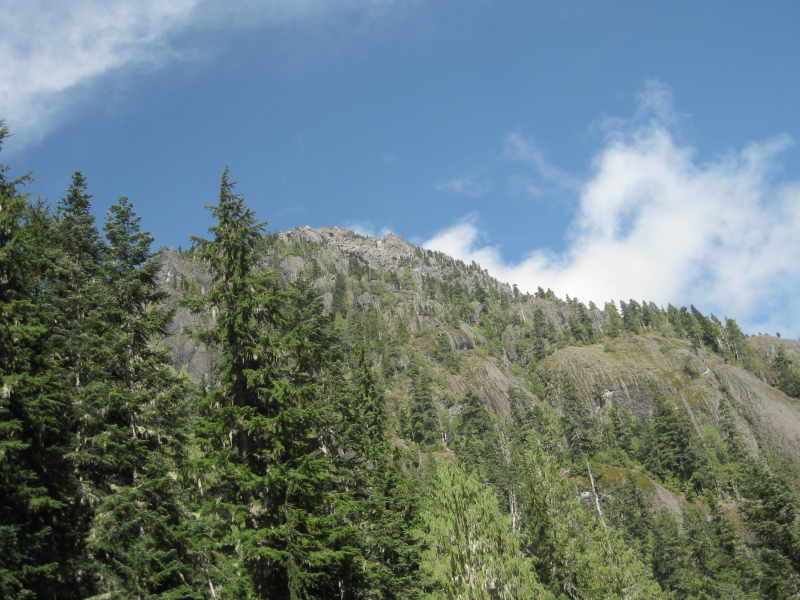 Hiking Summary:
14+ miles round trip with 3900 ft elevation gain. Temp 50-60F with no breeze. As expected, it rained on us only at the end (last one mile or so). Thanks to Doug Terry who coordinated this hiking for both the Kitsap Outdoors and the PWC. For both organizations, he is a volunteer, a leader, a mentor, and a coordinator for hiking and backpacking. Doug and two other experienced hikers (John & Andy) were my mentors during my first day hiking with the Kitsap Outdoors about 2 months ago. It was an excellent hiking to the Flapjack Lakes (16 miler with 3100 ft elev gain) from staircase trailhead in Mt Skokomish Wilderness to Olympic National Park. Luckily, it was a nice day (we swam at the Lake !). On that day, I hiked with my son's old school bag with five bottles of water wearing all cotton outfit (as I hiked the Mt Townsend with my family), non-waterproof shoes, and double socks, etc. I remember them well that they had nice hiking outfits, necessaries, etc. Surely, they taught me well. At any rate, for this hike, 6 hikers met at the Poulsbo church for carpooling at 0730. Other group of 8-9 hikers also hiked the lower Lena Lake. We started hiking from the Hamma Hamma trailhead at 0920 and arrived at lower Lena Lake at 1050. Spend some time at the Chapel Rock and arrived at the Upper Lena lake at 1330. Left the Upper Lena Lake at 1430 and arrived back at the trailhead at 1745. It was a decent pace with a bunch of strong hikers.

The first 2.8 miles (with 1250ft elevation gain) was straight forward with gentle slop to the Lower Lena Lake. We hiked to there in 1.5 hours. While the hikers were taking a break at the Chapel Rock, I did little excursion from the group exploring the camp sites around the Lower Lena Lake, and met up my group at the creek crossing. I did not count the # of camp sites but told a total of 28 sites! Nice camp sites, some with fire pits. Going up to the creek crossing, I got lost a little but was able to figure out the right way using a map and a compass to rejoin my group near the creek crossing. Running up to the creek to rejoin my group, I got my most exercise for the day ! The Lower Lena area (elevation 1900 ft) could be a base camp to explore the submit of the Brothers Mt., Mt. Lena, Mt. Bretherthen, etc. with a nice camp fire since it is below 3500 ft elevation. Next two miles were continuing gentle slops and some downhills with long switchbacks. The last two miles (2000 ft elevation gain) were steep odd switchbacks with lots of tree roots and rocks, and required some scrambling by grappling on the tree roots and rocks. At the Upper Lena Lake, LOTS OF MOSQUITOSES but not as bad as was the Royal Basin (NE of the Olympic National Park). Coming back down for the first two miles was dicey due to its steep trails with very slippery roots. Some rocks were also slippery. Each step needed to be taken with extreme precaution. About half way down, it was started drizzling and got heavier about one more to go. Four of us just hiked down as fast as we could. In overall, it was a good hike to an Alpine Lake, some meadows, and the mountains looming over the lake.