Day hiking to the Mt Zion (4273 ft) and more: Olympic National Forest, 10-31-10
Estimated 4.6 miles with 1350 elevation gain.
This Album Background:
Mt Zion (4273 ft) is located in the Olympic National Forest, Northeast of the Olympics. 4.5 miles Northeast of the Mt Townsend. Its trailhead (FS road #28) is right above the Quilcene town.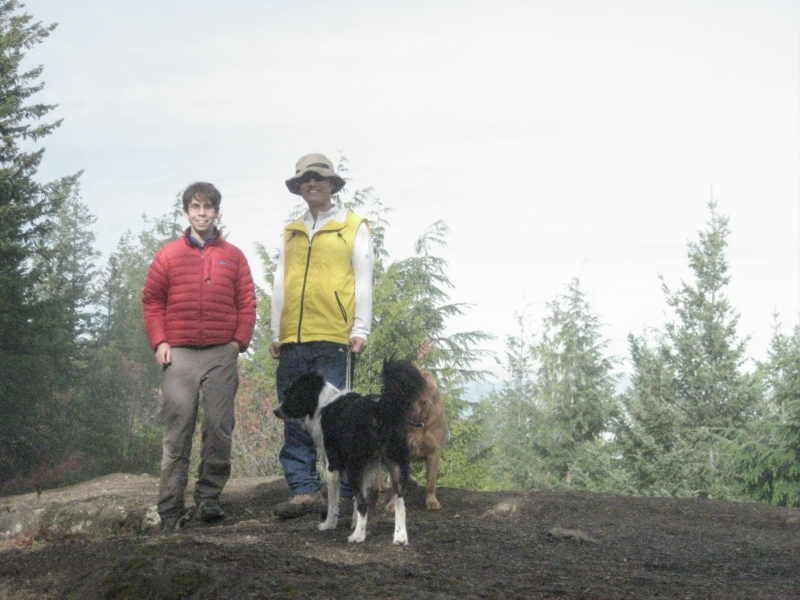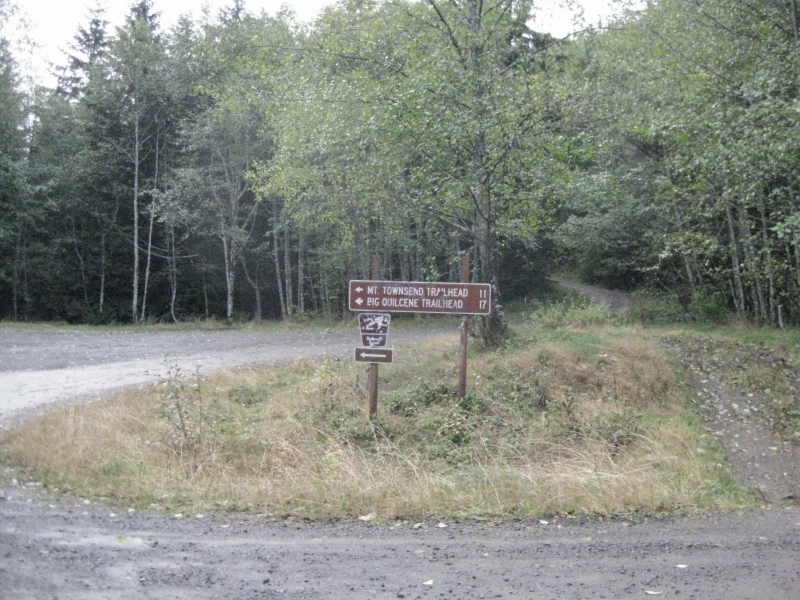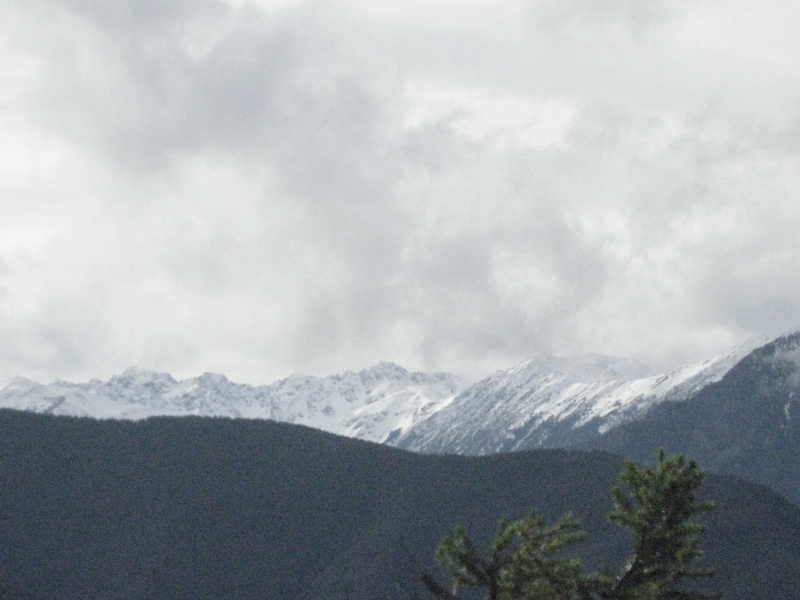 Hiking Summary;
Estimated 4.6 miles (3.6 miles (summit round trip) + 1 mile (excursion to Southeast)) with 1350 elevation gain. Weather was cloudy but did not rain. Temp was low 40s to 50s (little chilly at the summit (need to respect 4273 ft !!!)). Timeline: Started Trailhead (1102) – Arrived Summit (1210) – Left Summit (0140pm) – Arrived trailhead (0210pm). This trail was well maintained and would be pretty good for a great starter hike. Also excellent for a family hike with dog(s). Similar to the Mt Walker (5 miles with 2000 ft elevation gain), it is a short hike but would give a hike starter with a good kick of switchback experience at the ¾ up the trail.

At the summit, we barely saw the Strait of Juan De Fuca and the Hood Canal Bridge. We did not expect any view to the North but was satisfied to see some of it.

Reaching the summit, recommend to take another 0.5 miles trail to the right (Southeast direction) along the ridge surrounded by Rhododendron trees and sub-alpine firs. The trail ended to an open area and hiked up to a flat area surrounded by rocks. The flat area was not really dangerous but it WOULD BE WISE TO STAY AWAY FROM THE CLIFF SINCE A DOG COULD ACCIDENTLY KNOCK YOU OVER to the cliff. The hikers should be aware of the dogs presence and the dog owners should ALWAYS be aware of the surrounding for the safety of the others. On a clear day, it would have a spectacular view to the Olympic Mountains in the distance (Mt. Townsend on the left, Mt Worthington and Hawk Peak in the middle, Mt Deception, the Needles, and the Gray Wolf Ridge on the right (Tyler Peak, Maynard Peak, Mt Baldy). Also, along this excursion trail there is a small stream that one may filter the water if needed.

At the summit, trail to the left appeared to be leading back to the downhill trail (switchback shortcut).

This hike was fun with family dogs, especially for the first timer for both of us (Aaron and I). The trailhead is relatively close to the Silverdale/Bremerton and looking forward to having a family day-hike in the future.