Day hiking the Pyramid Mt (3166 ft): Olympic National Park/Forest - (11-07-2010) --7 miles with 2400 ft elev gain
This Album Background:
Pyramid Mountain is located just above the Lake Crescent, 30 miles west of the Port Angeles (NW of WA State). The trail is mostly in the Olympic National Park but the mountain top is in the Olympic National Forest. At the summit, a WW II lookout cabin had been restored (originally built in 1942). It was to spot an enemy aircraft flying toward the Puget Sound. It is one of two cabins that remains out of original 13 lookout cabins installed on Olympic mountains during World War II.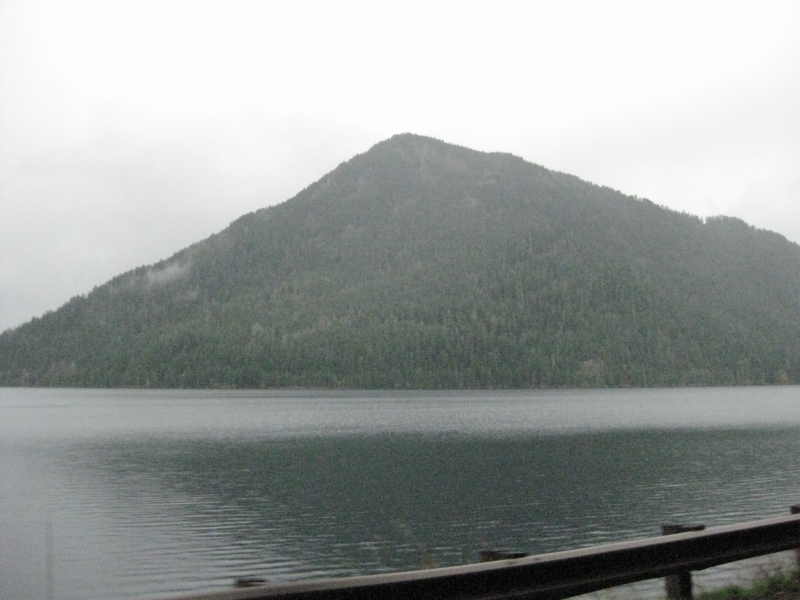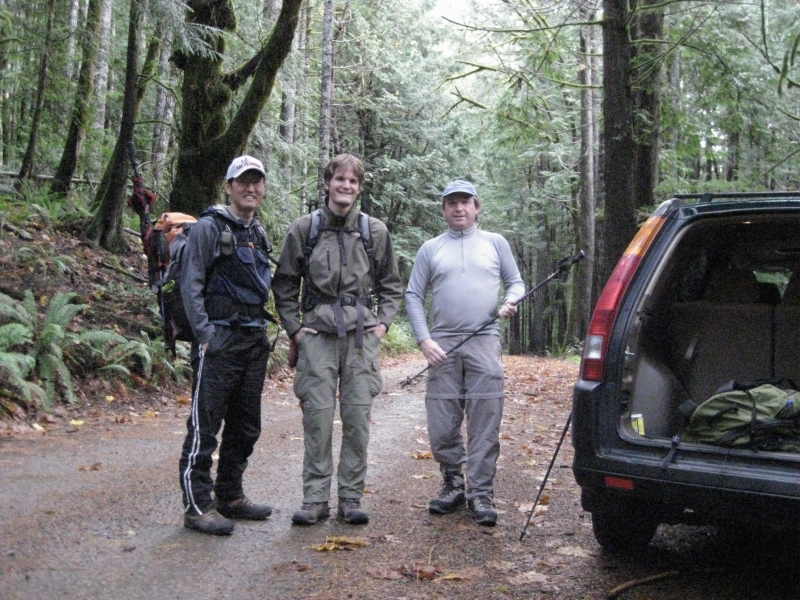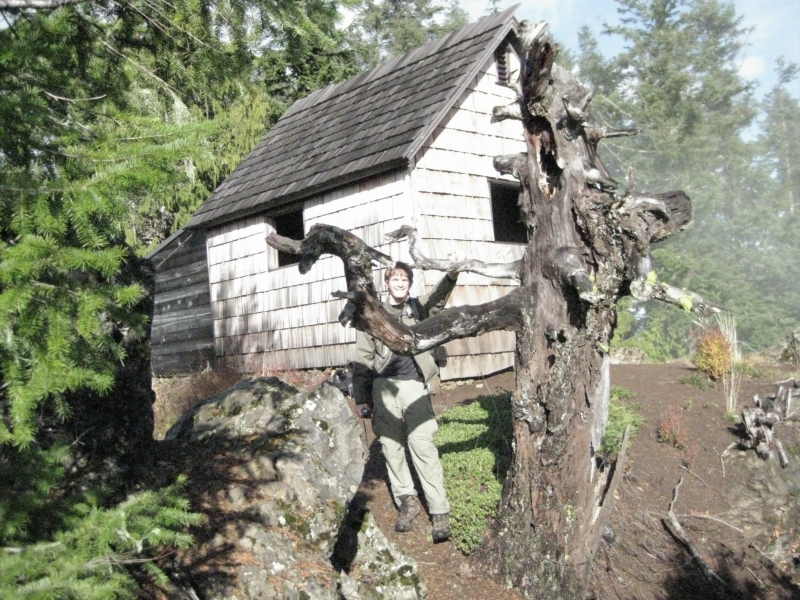 Hiking Summary:
7 miles roundtrip with 2400 ft elevation gain. Overcast. Temp low 40s with little breeze here and there. This trip was a Peninsular Wilderness Club (PWC) hike sponsored by Doug Savage. Doug is a volunteer leading hiking/backpacking with the PWC. It is always fun to hike with Doug (An Olympics Trail Legend) and Paul (lots of energy). I always try to join their hike. This trail was rated as moderately difficult by the Day Hike book author Seabury Blair Jr. It was straight forward and a leisurely hike. The washout areas (1.75 miles mark) where it had about 200 yards exposed ridge trail could intimate some hikers. I just took my time taking precautions each stride.

We left the trailhead at 0903 and arrived at the lookout cabin at 1050. Left the cabin at 1145 and arrived back at the trailhead 1255.

If time is allowed, strong hikers could add more mileages hiking trails in the vicinity: Spruce Railroad Trail (8.2 miles with 60 ft elevation gain) along the Lake Crescent shore in the North. And the Storm King trail (3.8 miles with 2000 ft elevation gain).

At the summit, views to the Lake Crescent and Straight of Juan de Fuca were obscured by clouds.

Hiking highlights:
0 miles. About 20 ft, the trail crosses the Spruce Railroad trail, a long-distance rail trail that traverses the peninsula of the Lake Crescent.
1.4 miles. Cross the June Creek. Not much water was flowing. Trail started to steepen.
1.75 miles (1900 ft elev). Big Land Slide site. It is several hundred feet across and highly exposed.
2.75 miles. Reach the ridge crest. Edge of an old clear-cut.
3 miles. Comes on a logging road. Final 0.5 miles is steep hillside of old-growth conifers.
3.5 miles: Pyramid MT (3110 ft)