Hike, Elbo Creek, Quilcene, WA – 12-26-2011
---- About 7.8 miles round trip with 2800 ft elev gain.
The event was a last minutes trip sponsored by the Kitsap Outdoors. It was an excellent opportunity to burn the calories off taken during the Christmas family get togeher. I joined the hike after returning late (1100pm)) from Christmas family get-together across the Sound. It was an excellent winter day for hiking: Temp in 40s (was 30s earlier), cloudy, some snow near 2800 ft elev, .We hiked about 7.8 miles without much break in 3.5 hours. I came home aboud 1345.
This was my first hike to the Elbo Creek. I have not hiked its adjacent trail to Buck Mt (3750 ft). The first 2.5- 3 miles were well maintained. There was only one down tree on the trail. Then the next 1 mile was sort of way trails following the flags which were tagged by some of the Kitsap Outdoor members. The last mile was on the logging road. The highest point (3269 ft per my GPS) on the road was the turnaround point. Looking at the map, the Elbo Creek was on the North side and was not visible throughout the hike. Looking at the Map, it looks like the Buck Mt was another mile from our turn around point.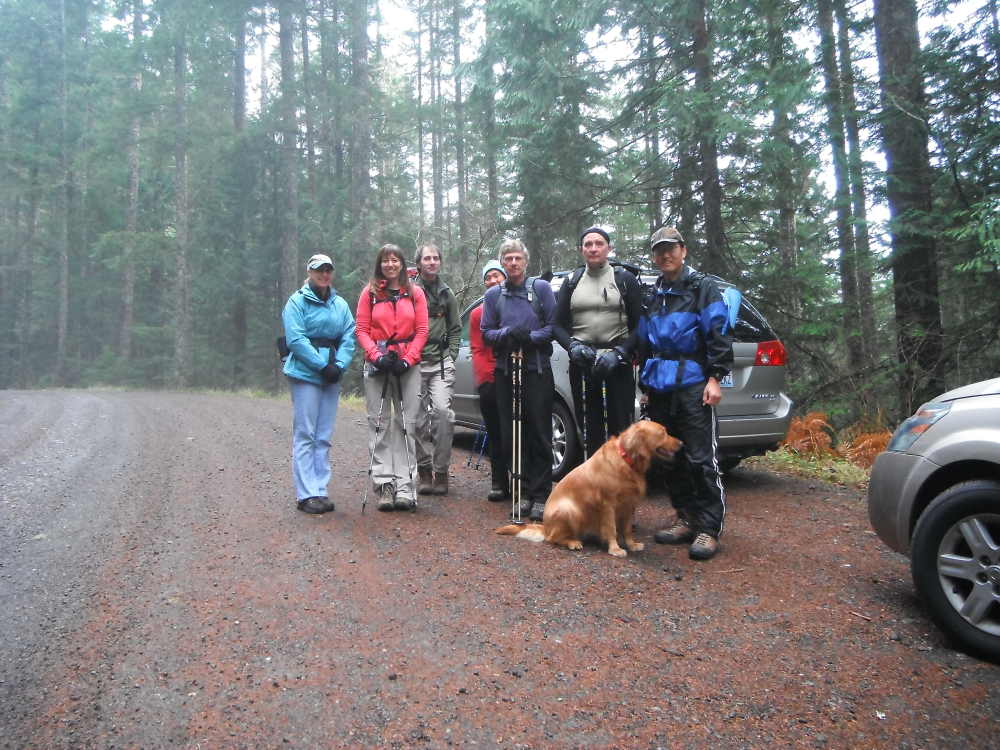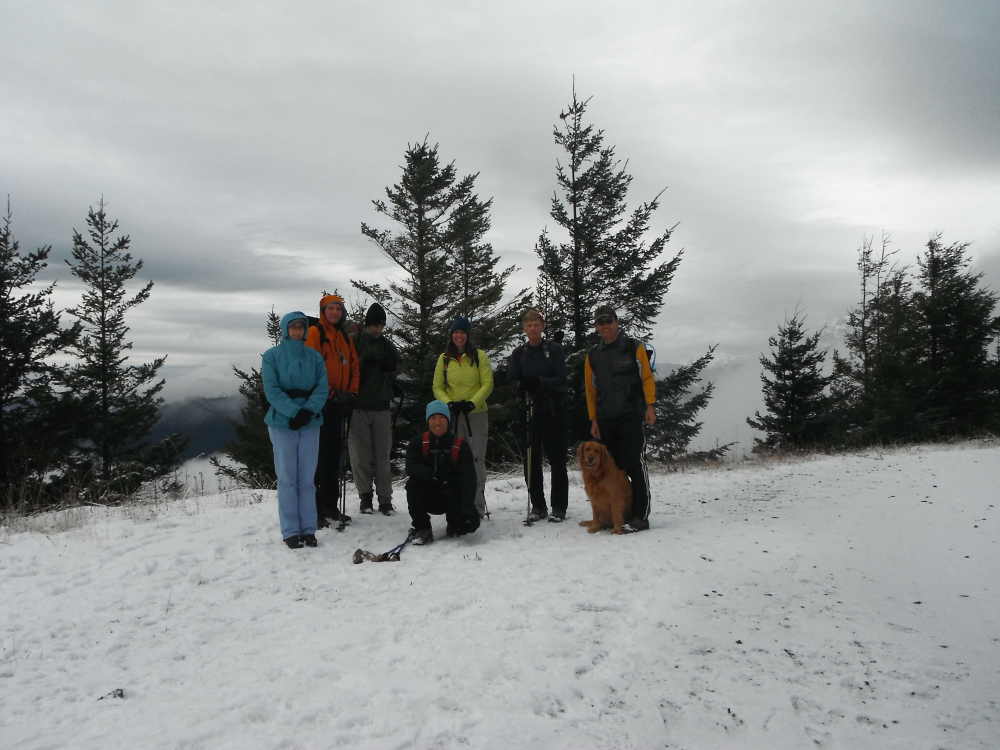 Trailhead Direction:
a. The trailhead (790 ft elev) is across Hwy. 101 from the Mt.Walker access road, and a few hundred feet south. It is marked as Rocky Brook Road.
b. Drive up Rocky Brook Road less than a quarter mile and look for a wide spot on the right, and the trailhead (not well marked) on the left side.