Relaxing weekend hike at Guillemot Cove Nature Reserve (11-12-2011) --- About 4 miles with 400 ft elev gain.
It was a nice and relaxing Veteran's Day weekend. On Friday, I went to pick Chanterell mushrooms at a local trail (0800-1020). Weather has been getting cold and the mushroom season appeared to be ending. I was luckly to find about 4 patches of mushrooms which were more than enough for a few meals, and very lucky to avoid raining that started at 1030.
On Saturday (11-12-11), I was sponsoring a bike & hike trip to Mt Muller and Mt Storm King, but cancelled the hike due to 100% chance of rain in the Lake Crescent area and lack of participants. At the last minute, one person signed up but I cancelled it anyway due to impending rain. Instead, I went to walk a few miles, check out the mushrooms, and observe the fall colors of the Big Maple trees at a local trail (Guillemot Cove Nature Reserve) during the least chance of raining (10%) at 0930-1200. After all, it did not rain but was not sure if it rained at the Lake Crescent area.
I hiked the Guilemot Cove with my family before, so I was familiar with its area. Because it was a family hike and to make it easy for my family, we skipped the trail to the Stomp House and the Big Maple trail. This time, I think I walked all the trails there, estimated about 4 miles with 400 ft elev gain. Indeed, it was a refreshing hike seeing the spectabular display of the fall colors of the big Maple trees. Much of its trails were covered with the Big Maple leaves. Surprisingly, I did not see any Chanterall mushrooms but saw many different types of mushrooms. Since I did not know if they were edible, I left them alone.
In overall, it was an excellent hike and timing to see the late fall colors of the Big Maple Trees and leaves.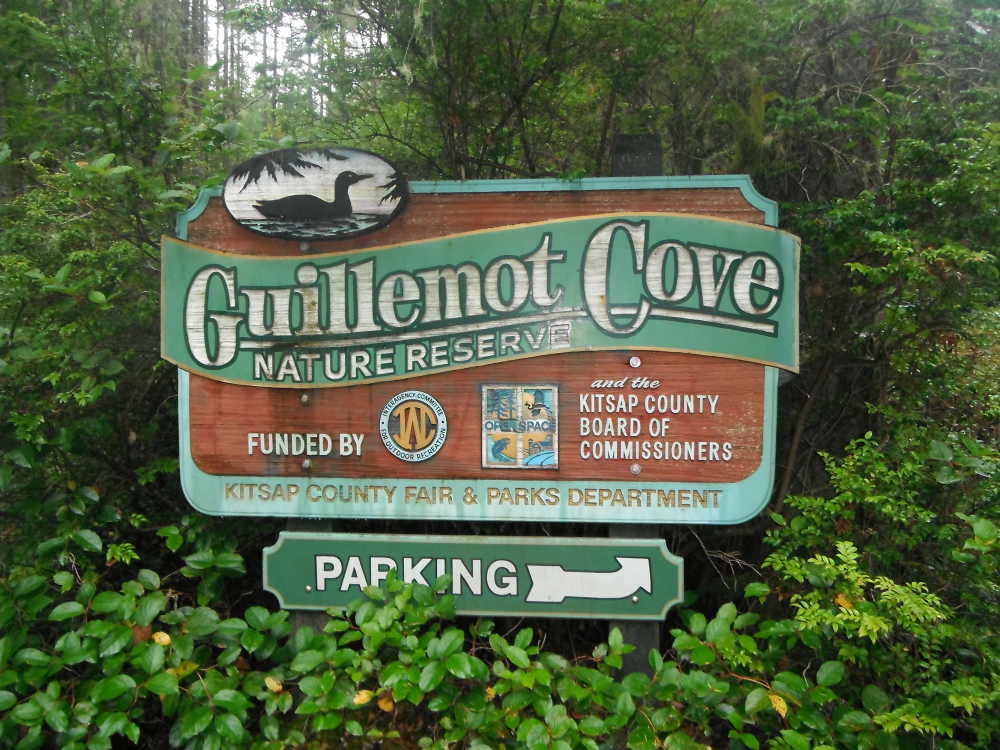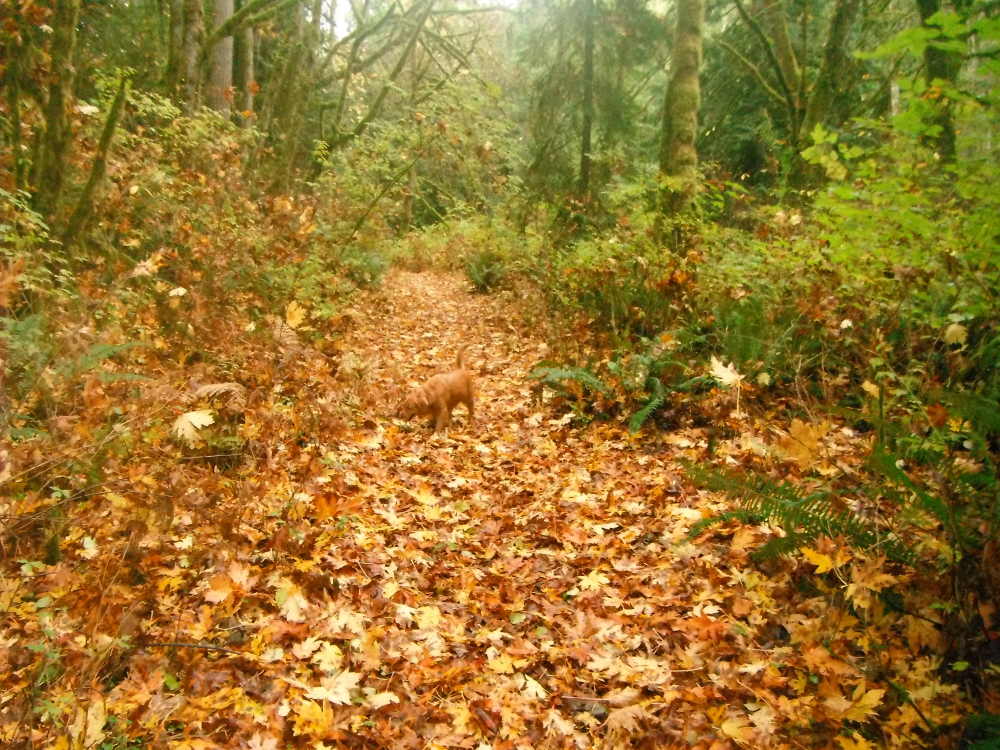 Directions: 19235 Stavis Bay Road NW, Seabeck - from Hwy.3, take Newberry Hill exit; travel to Seabeck Holly Road; turn right. Look for Guillemot Cove Sign. Drive to Miami Beach Road; turn right - drive to "Y"; veer left onto Stavis Bay Road. Drive 4.5 miles to the entrance and parking lot.