Harvesting wild mushrooms at a local trail (10-23-2011).
It was a nice Sunday afterall (did not rain). I was planning to hike a couple of trails in the Staircase area (Copper Creek and Wagonwheel Lake) as part of a PWC sponsored event. My primary objective was to cross out the trails (as I hiked) while getting good workouts. Since nobody signed up with me, I got lazy and did not have enough motivation to go out. I also needed to pick up some firewoods from my friend's house. So, I decided to do both: hike a trail close to my friend's house and pickup the firewoods afterward. Well, I did both.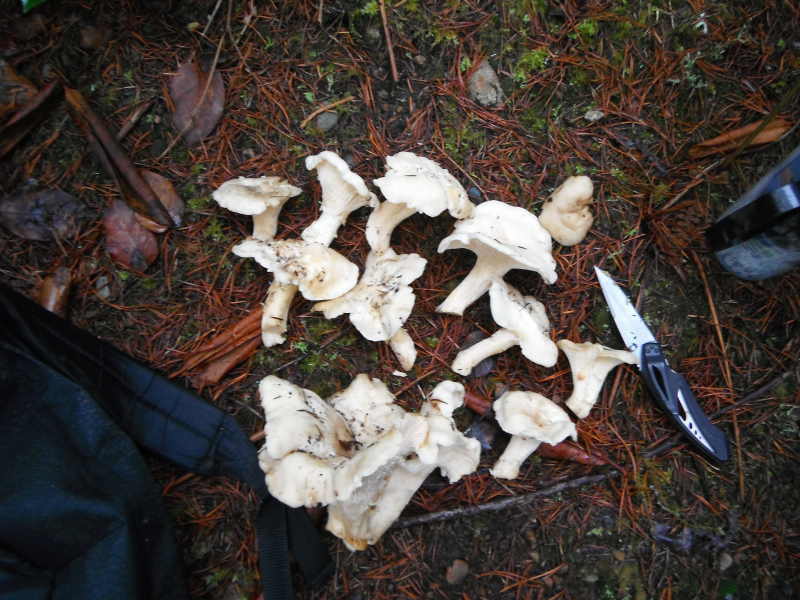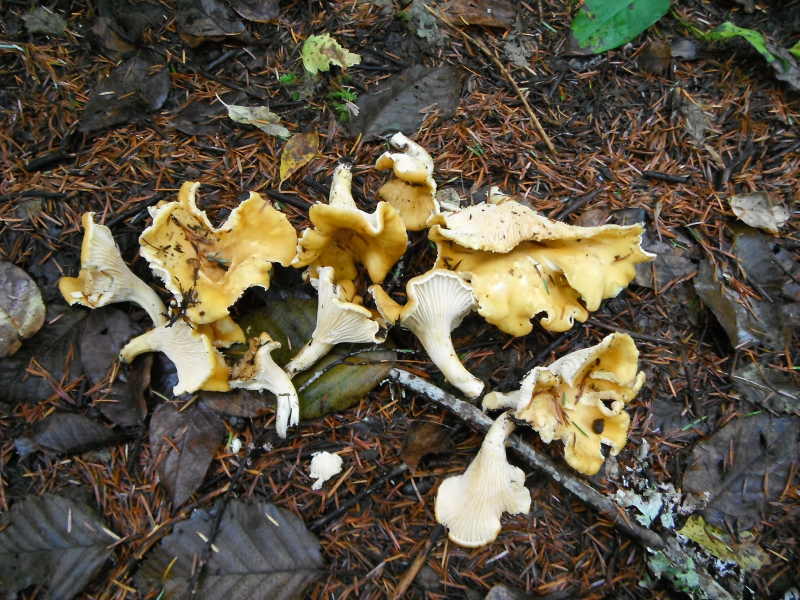 I hiked/biked this trail before. I was impressed that the trail had many signs as the place was coverted from DNR (Department of Natural Resources) to a Heritage Park. As the other mushroom pickers, I would not reveal the location here for now. I harvested a bunch of Chanterilles and some Coral Mushrooms. I need to go back there within a week or so as some were still growing. There were some other mushrooms but did not pick them since I did not know if they were edible.
I cleaned the mushrooms and my wife sauteed them with grinded galic, pepper, and soy sauce. They were delcious. They were indeed looked and tasted like the chicken of the woods.
Well, I am already yearning for a long dayhike (minimum 15 miler). Next week, I was planning to hike Big Creek Loop and the Mt Rose (Staircase Area), but I should go to a high country near the NE Olympics like the Charlia Lake (just saw a report from NWHiker Forum (Ancient Ambler's reportd) that looked really nice). I thought that high country hiking was getting over but I was wrong. Weather forcast does not look good on Saturday. Staircase area (SE Olympics) is usually wetter than the NE Olympics. Well, I will need to see how the weather turns out for the weekend.