Kayaking Southworth to Alki (Seattle) across Puget Sound & return by ferry. Class 3 water (7-3-2011)
This trip was a Peninsula Wilderness Club (PWC) event sponsored by Tom Henning (a Kayaking instructor and mountain climber). Paul, Isaac, Tom, Charlie, & Greg (left to right order below picture) had a great time paddling prior to the 4th of July. It was a well planned and coordinated trip.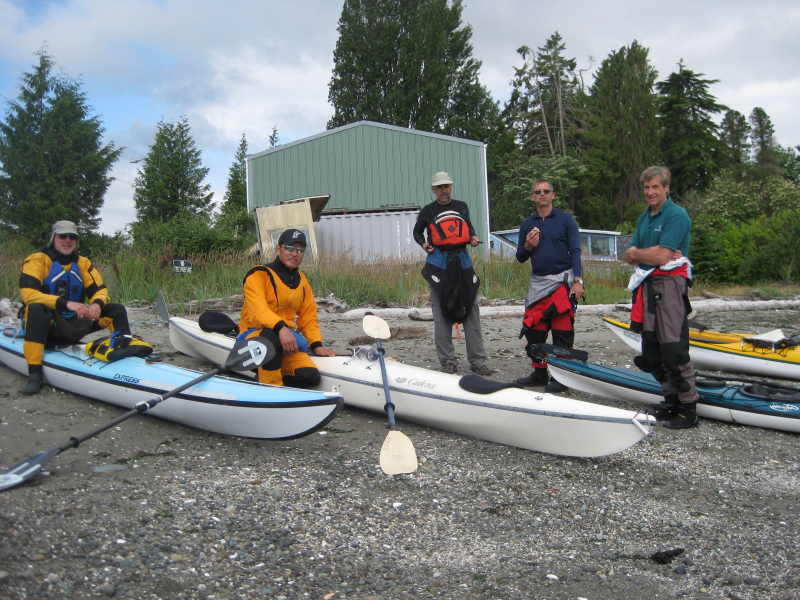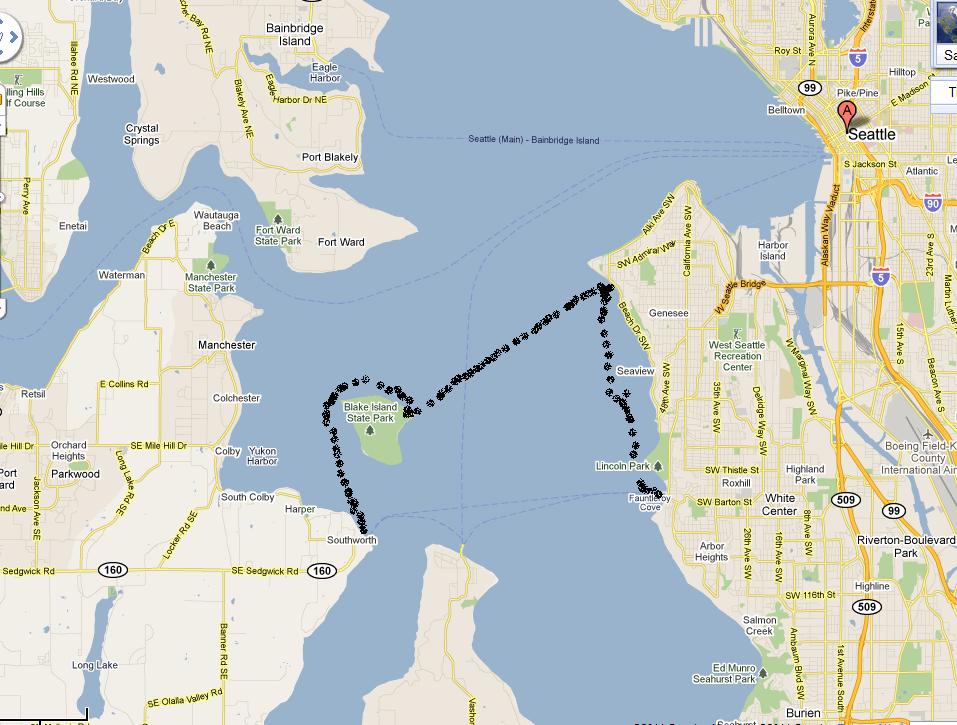 It was an excellent day for sea Kayaking: started out with some overcast & hike-N-seek Sun. Temp was high 50-70s. It was also my first exposure to an open ocean kayaking. There was some swells and mild wind (> 5 knots) but it was lots of fun and good upper torso exercise as I have been working hard trying to paddle once a week to get myself accustomed to Kayak paddling stability.
Here was a brief route description from Tomís trip description with updated estimated time:
Launched Southworth - 0910 (on the water).
Arrived Blake Island (Marina) - 1000 (potty break)
Crossed to Alki Point - 1030 (west Alki Beach or Charles Richey Sr. Viewpoint)
Arrived Alki Point - 1130 (Lunch)
Departed Alki Point - 1230
Arrived Fauntleroy - 1330
Caught Ferry - 1420
Arrived Southworth - 1500
Arrived at Paulís House Ė 1520. Washed down the Kayaks.
Arrived home - 1600

Getting ready at the Kayak launch, next to the Southworth Ferry Terminal. This Class III paddle from here to Blake Island State Park (2 miles).


Blake Island State Park picnic area. On the right is the boat harbor. 5-mile slack tide crossing of Puget Sound from Blake Island to Alki Point (either to the very western end of Alki Beach or the Charles Richey Sr. Viewpoint just south of the lighthouse) for a lunch break.




Arrived at Alki Point (Seattle, WA). We arrived at the very western end of Alki Beach. After lunch, 3.5 miles south (with the flood) to the Fauntleroy Ferry Terminal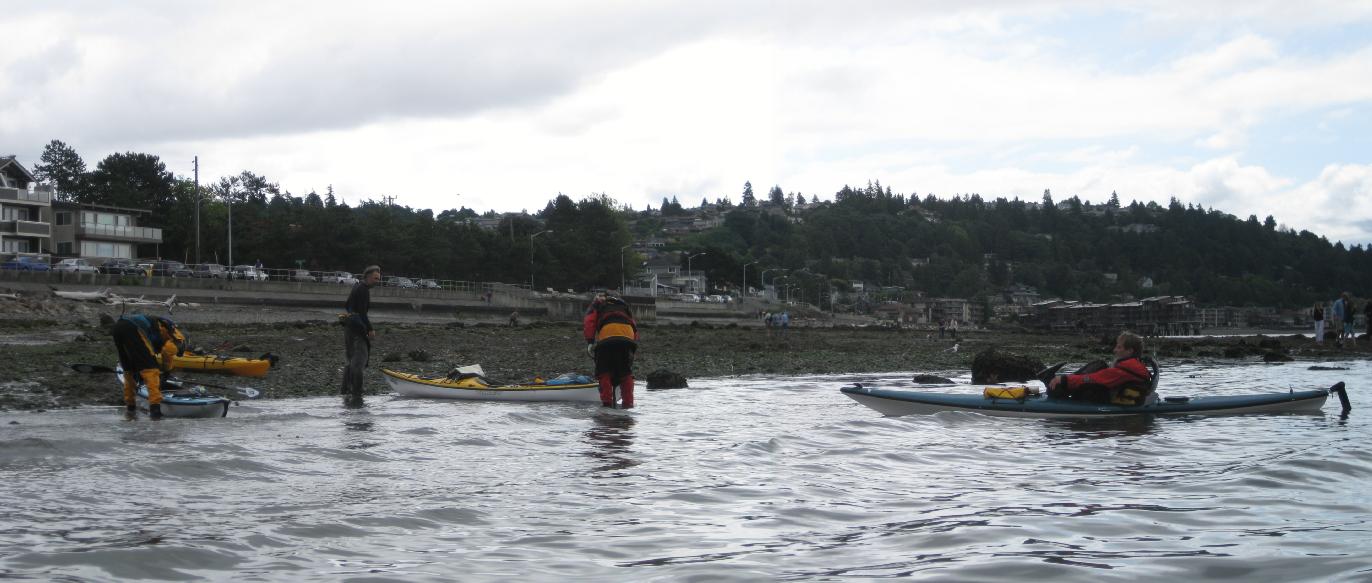 The Fauntleroy Ferry Terminal.