Hike, Visiting the Nisqually Delta (National Wildlife Refuge) (12-31-2011) --- About 3 miles
My family was visiting my brohter, James' house in Tacoma. After the lunch, he took us to the Nisqullay Delta. I was expecting a walk along some trails in his neighborhood but it was the Nisqually Delta. It was a total surprise to me. I have heard of the place and drove by a few times along the I-5. It was very pleasant walk. Much of the trails were on the boardwalk but some portion could be walked on the gravel road.
I did not have my "real" camera, so, I used my cell phone to take several pictures.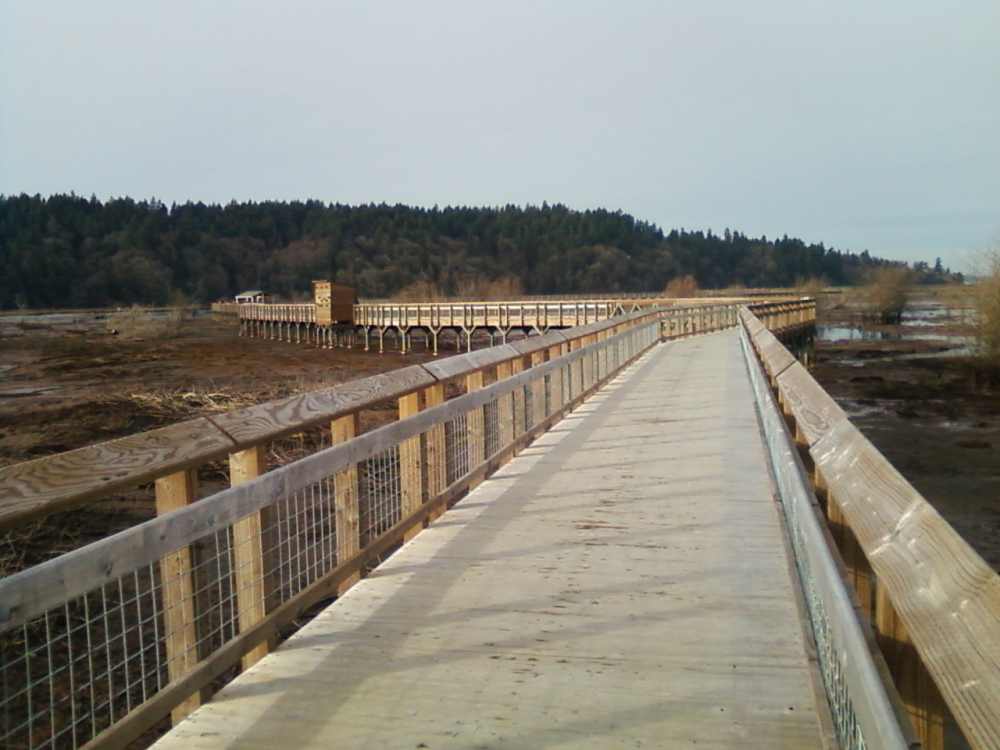 Pictures from my brother, James (Downloaded from Facebook):