Kayaking around the Indian Island, Port Hadlock, WA---about 12 miles, Class II. (7-10-2010)
It was a PWC (Pennisula Wilderrness Club) event sponsored by Les Moore who has picked up Kayaking just last year but improved his Kayaking skill exponentially (he can roll, paddle strenous distance, low/high brace, sharp turns, etc). The trip consisted of paddling a clockwise circumnavigation of the Indian Island. Total of 9 PWC members and friends participated the event. After my backpacking trip got shorten by one day over the weekend, I decided to join this event to learn about the area. The Indian island is owned by the US government (Navy) for ammunication depot and off-limit to public. It was about 12 miles circumnavigation and was interesting to see the different features of the Island, especially, the east side that has some special rock formation which happened over many year of erosion.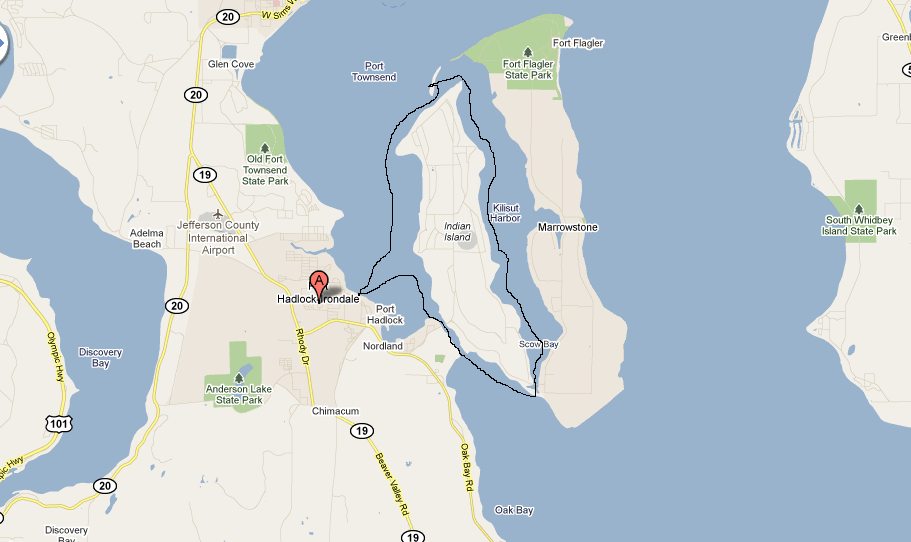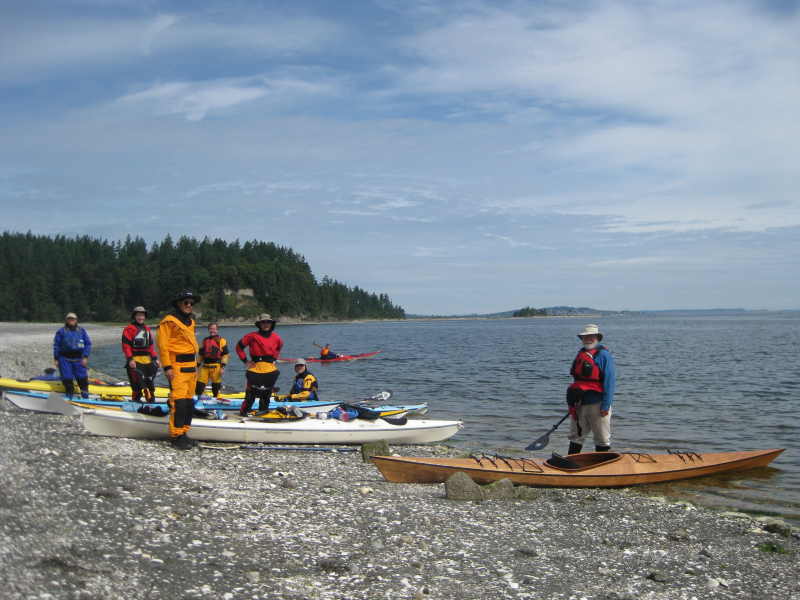 Here was our trip leader's trip description:
We'll paddle north from Irondale past Chimacum Creek to the tip of sandy Kala Point. From Kala Point, we'll cross to the north side of Indian Island, going well around the Navy dock. At the north end of Indian Island, we'll use a flood assist current to paddle south of Rat Island and on to Fort Flagler for lunch. After lunch, we'll paddle into Kilisut Harbor and follow the quiet, scenic east shore of Indian Island all the way to its southern end. At the south end of Kilisut Harbor, we'll portage over the road and tidal flat into Oak Bay at 3:13 pm +7FT high tide. We'll then paddle NW into Port Townsend Canal at 4 pm with -1.8 KT ebb assist current into Port Hadlock. The portage tide height and PT canal currents are also favorable if we're running an hour early or later than planned. For the final leg of our trip, we can either stay in the ebb current and then cross straight west to the take-out, or we can paddle into Port Hadlock and around Skunk Island (mild back-eddy adverse current).


Awesome Pictures of me from Steve & Nancy Osburn: