Hiking Buck Mt (the Towers, 3700 ft elev) (2-17-2012) --- 10 miles with 3000 ft elev.
The hike to Buck Mt was a very nice half day hike. Les Moore and I were planning to climb Mt Stone (SE Olympics) but decided to do a moderate hike before the rain storm moved in after 1000 am. We decided to hike the Buck Mt near the Mt Walker (NE Olympics) that would give us some distance with elevation gain. We started out early at 0710 and back to trailhead at 1130. My GPS indicated 10.2 miles rountrip with 3000 ft elev gain. It did not rain on us. The dark clouds were still coming in from the south.
Its trail is located almost right across the Mt Walker trail. It is called Elbo Creek trail that across the HWY 101 from the Mt Walker trail. I hiked both Mt Walker and Elbo Creek trails before but never hiked to the Buck Mt towers, so it was an adventure and fun.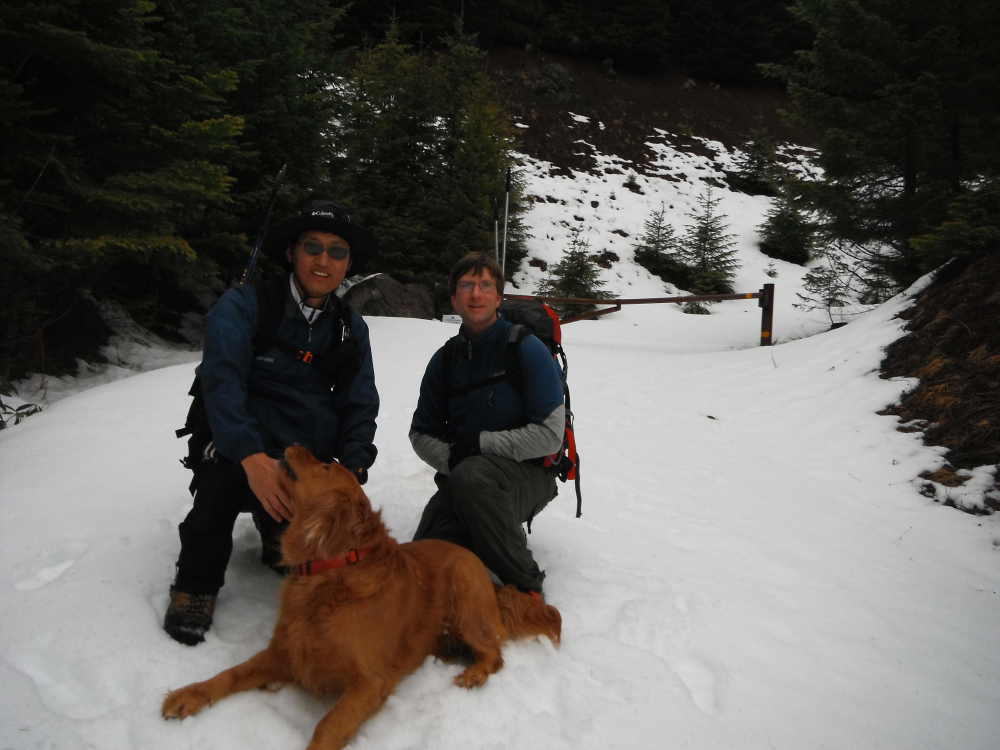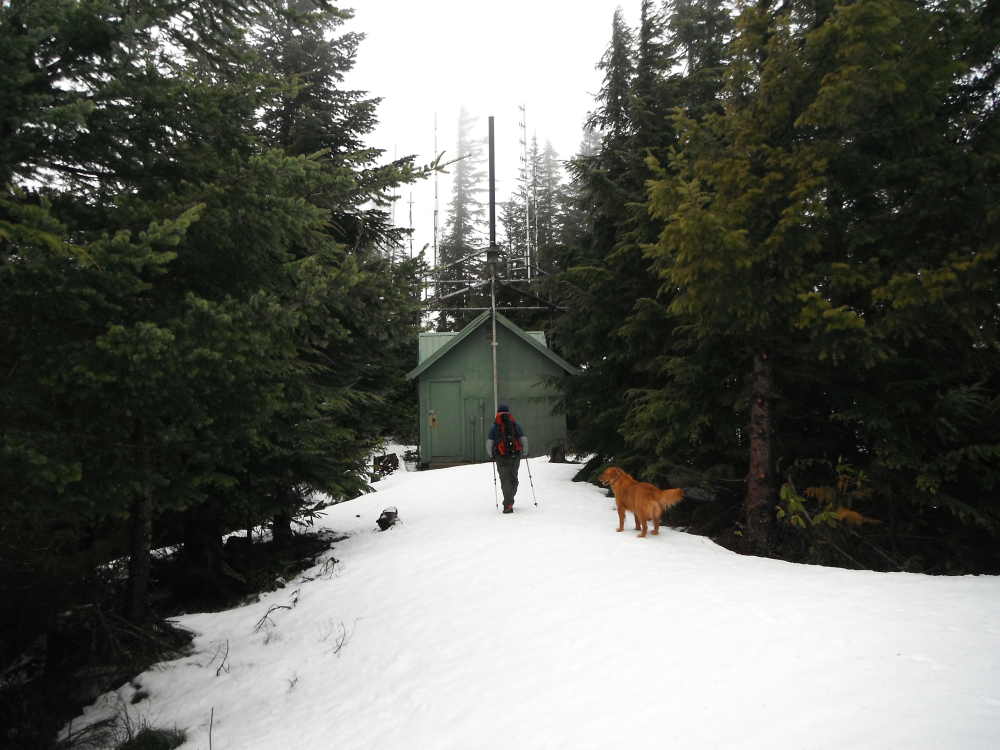 Trailhead Direction:
a. The trailhead (790 ft elev) is across Hwy. 101 from the Mt.Walker access road, and a few hundred feet south.
It is marked as Rocky Brook Road.

b.
Drive up Rocky Brook Road less than a quarter mile and look for a wide spot on the right, and the trailhead (not well marked) on the left side.