Dayhiking Marmot Pass and Buckhorn Mt (NE Olympics)--- About 12.8 miles with 4000 ft elev gain. 0650-1310. Fri, 11-9-2012
It was a wonderful day hiking the Marmot Pass and then to the Norht peak of the Buckhorn Mt. I hiked the South Peak a few times but it was my first to the North Peak.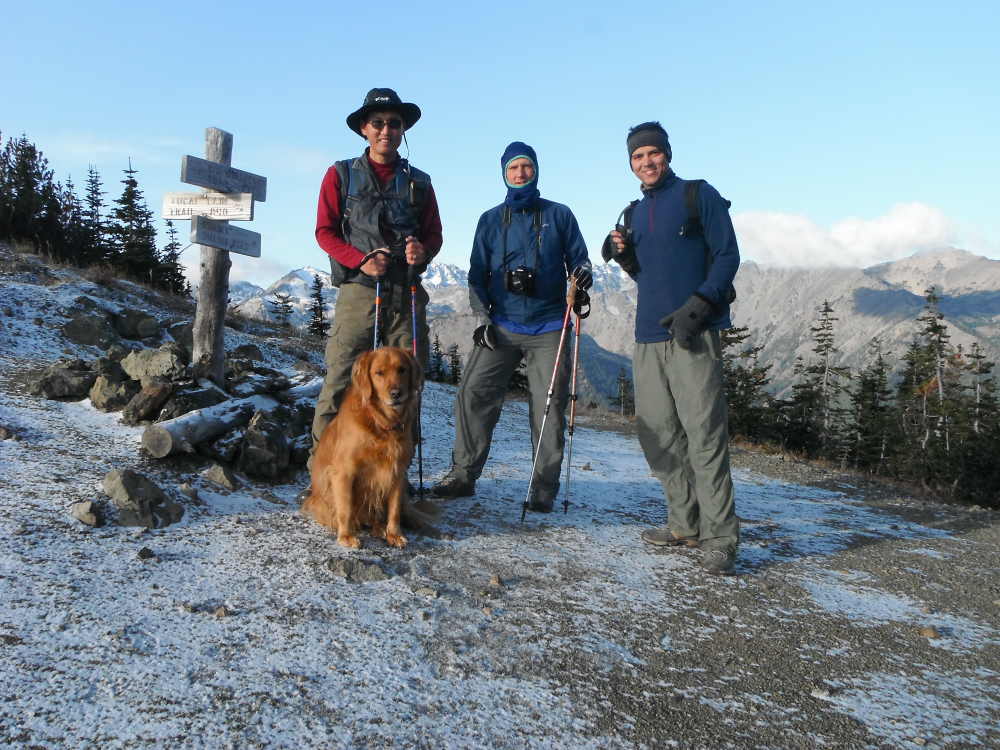 Direction for Big Quilcene Lower and Upper Trailhead for Mt Townsend hike:
From Quilcene drive, US 101 south for 1.5 miles.
Turn right onto Penny Creek Road.
After 1.5 miles, turn left onto Big Quilcene River Road (paved Forest Road 27).
Proceed on FS #27 another 10.6 miles to FS Road #2760 (follow 760 for 0.7 miles to the lower trailhead).
To the upper trailhead, stay one more mile on #2760 and turn left onto FR 27-190.
Drive 0.75 mile more to the end of the road.

Tunnel Creek to 5050 pass trailhead is also on the way up the Lower Big Quilcene Trailhead.