Sea kayaking at Skagit River Delta, La Conner, WA (3-4-2012) -- Class II, Cloudy, Temp high 40s. 10.8 miles for 1000-1340
The paddling trip was a PWC event hosted by Paul Dutky, and joined by xxx paddlers. As usual, it was a well organized for proper timing of tides and wind. It was a very worthy trip. Thanks to Tony (non-paddler) who provided us a car shuttle which saved us about one hour. The Skagit River area (about 65 miles North of Seattle) is known well for its annual Tulip festival in April (that my family visited there in 2008). Another famous sightseeing was the migratory sea birds during the late winter and the spring. The migratory birds include snow geese, Trumpeter swans, dabbling ducks, etc. Of course, we saw a few eagles which are the top predatory birds in the area. Those migratory birds can be seen along the Skagit Wildlife Area established in 1993 affecting over 600 acres on the Chillberg Road and Best Road.
While we were paddling, we saw some of those migratory birds along the Skagit River Delta but were mostly busy paddling and staying balanced in class II water (choppy). The most impressive view was the thousands of snow geese in the field and hundreds/thousands of birds frying around in the air. Unfortunately, those are hard to take pictures unless equipped with a special camera.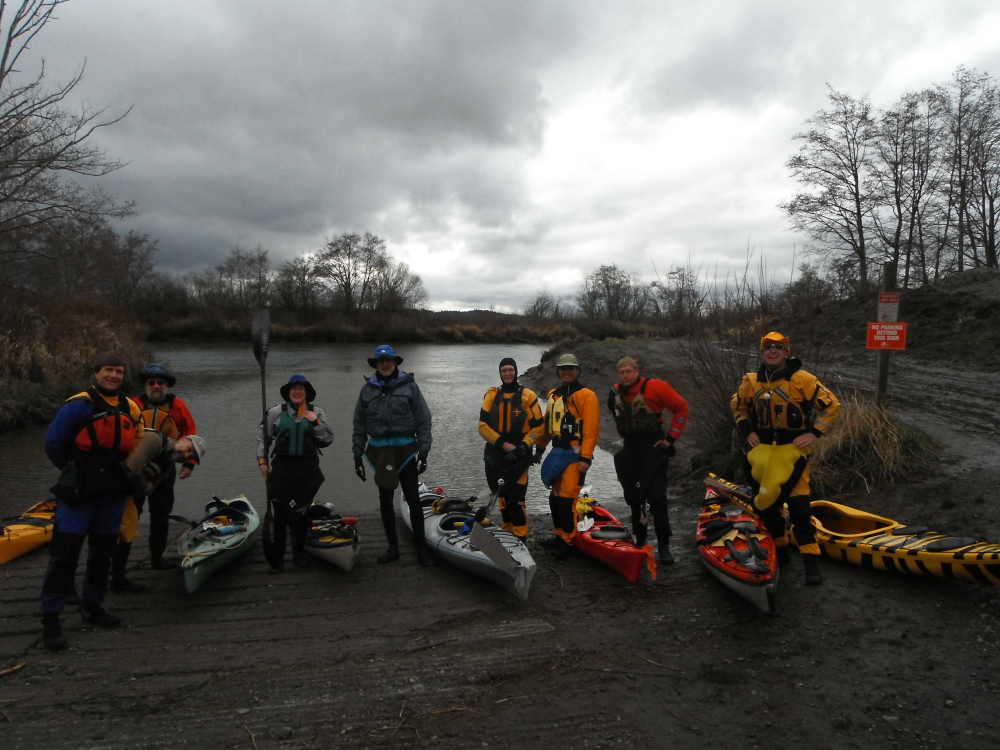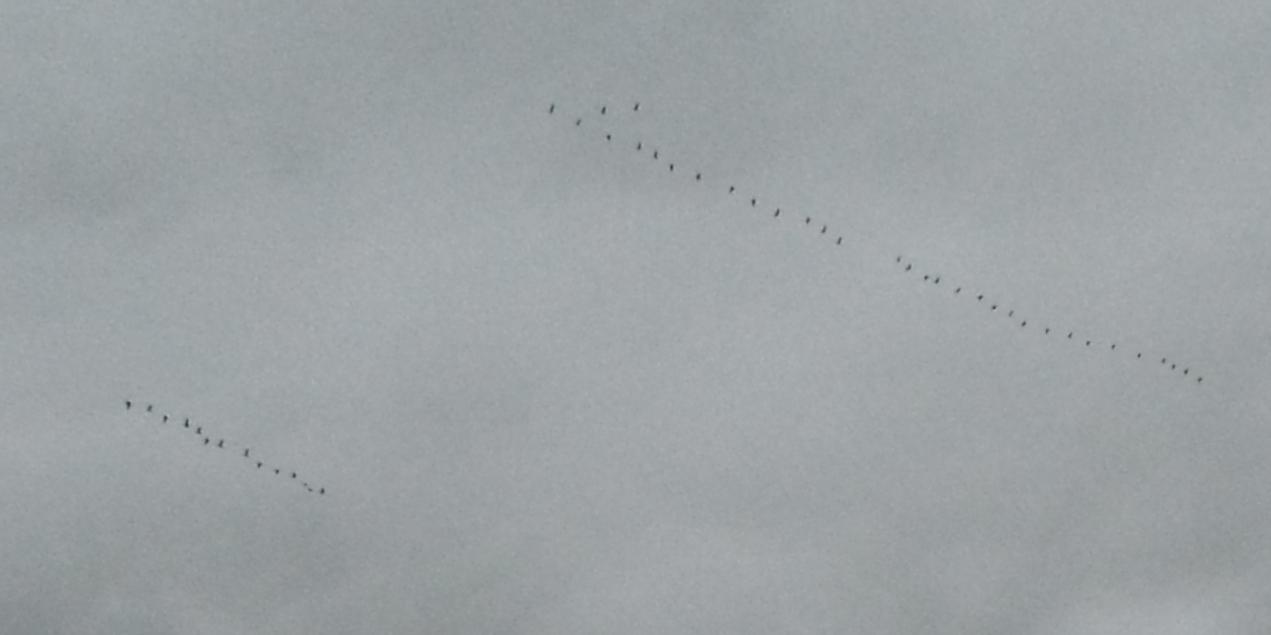 Trip itinerary:
a. 0550. Gathered at Paul's house (Tom, Isaac, and Paul)
b. 0635. Arrived at Park & ride behind Albertson at Kingston to pick up Bruce. Les and John were there also.
c. 0650. Onboard 0705 Kingston Ferry to Edmond (35 minutes ferry rides). Met another paddler Beth and Tony (car shuttle).
d. 0905. Arrived at the boat launch. Met two more paddlers (Pat, Mark) from the South Sound Kayakers Club.
e. 0955. Shuttle the cars. Dropped off our cars at the La Conner and back to the boat launch.
f. 1001. Started paddling.
g. 1210-1240. Lunch Break at Craft island.
h. 1340. Arrived at La Conner. A total of 10.8 miles in 3 hour 30 minutes.
I. 1450.
j. 1655. Edmond Ferry ride to Kingston.
k. 1750. Arrived at Paul's house.
Cost: A total of $20 ($10 for Gas & $10 for ferry rides).
Here was the trip leader's Trip Description:
Skagit River Delta Sea Kayaking and Bird Watching
Date: Sunday, March 4, 2012
(All day or non-timed event)

Category: Sea Kayaking / Water Sports

Description


Paddle the Skagit River Delta to see seabirds of all kinds during the spring migration. Snow Geese and Trumpeter Swans are usually present in large numbers. You'll see them in dense flocks during the car shuttle even if you don't see them on the water. Bring binoculars.
We'll launch in the sheltered waters of Freshwater Slough on Fir Island, follow the Skagit Bay shoreline north into the North Fork of the Skagit River, then paddle up the Swinnomish channel to the Port of La Conner. This trip will require a car shuttle, so meet at Fir Island at 8:30 am, so we can shuttle cars and launch by 10 am. Leaving Kitsap on the 7:05 Kingston ferry ought to accomplish this.
You can contact Paul on his cell phone if needed: 360-710-8189
Directions: Driving directions from Edmonds to Skagit State Wildlife Recreation Area.
Take Hwy 104 east to I-5 and head north. Take exit 221 (43 miles later). Turn left onto Hwy 534 / Pioneer Hwy. Take first right onto Fir Island Rd. In 1.8 miles turn left onto Wylie Rd. Then take a slight right where the road turns onto Game Farm Rd. and proceed to parking area and launch. You'll need a Discovery Pass to park.
We will then shuttle most of the cars to La Conner and return to the launch area with the drivers.
Driving directions to La Conner, WA, from the Skagit State Wildlife Recreation Area.
Head north on Game Farm Rd. and then take a slight left, continuing north on Wylie Rd. Turn left onto Fir Island Rd. Turn left onto Best Rd. Turn left onto Chilberg Rd. When entering the traffic circle in LaConner, go straight, staying on Chilberg Rd. Turn left onto Maple Ave., right onto Caladonia, left on 3rd St., right on Sherman St. Park under the bridge or nearby.