Dayhiking Mt Townsend via Little Quilcene Trailhead -- (About 6.5 miles with 2300 ft elev gain) --- Sunday, 2 September 2012
I have not hiked close to 2 weeks and wanted to do a short hike on Sunday. Talking with Paul, we both decided to hike Mt Townsend via Little Quilcene trailhead. It was a moderate hike about 6.5 miles with 2300 ft elevation gain. Three other hikers joined us for the hike as I solicited the hikers on the Kitsap Hikers Facebook. Its trailhead is one of 4 places that start at an elevation above 4000 ft in the Olympics. The other 3 trailheads are Deer Park, Hurricane Ridge, and Obstruction Pt.
Its trailhead is in the direction of the Mt Zion trailhead in Quilcene. The most popular trail to the Mt Townsend is the Big Quilcene trailhead which is just south of the Little Quilcene trailhead. The other two ways to get to the Mt Townsend are via the Dirty Face Ridge trail and the Silver Lake trail.
It was a beautiful sunny day and was happy to get out for a short hike.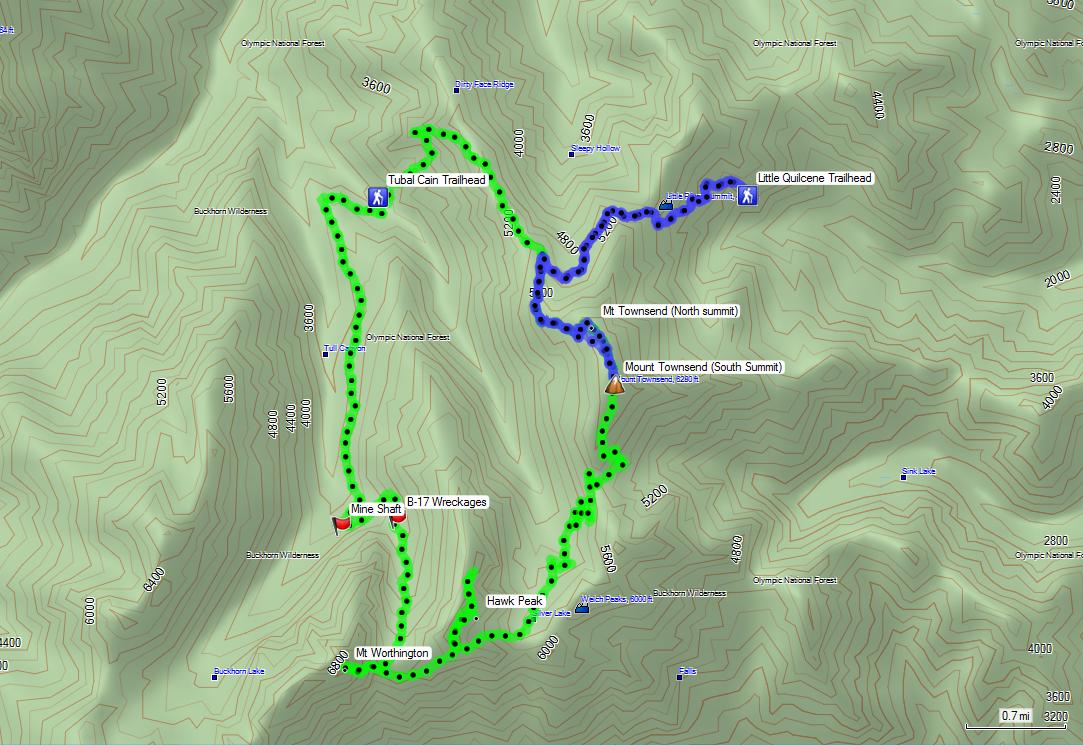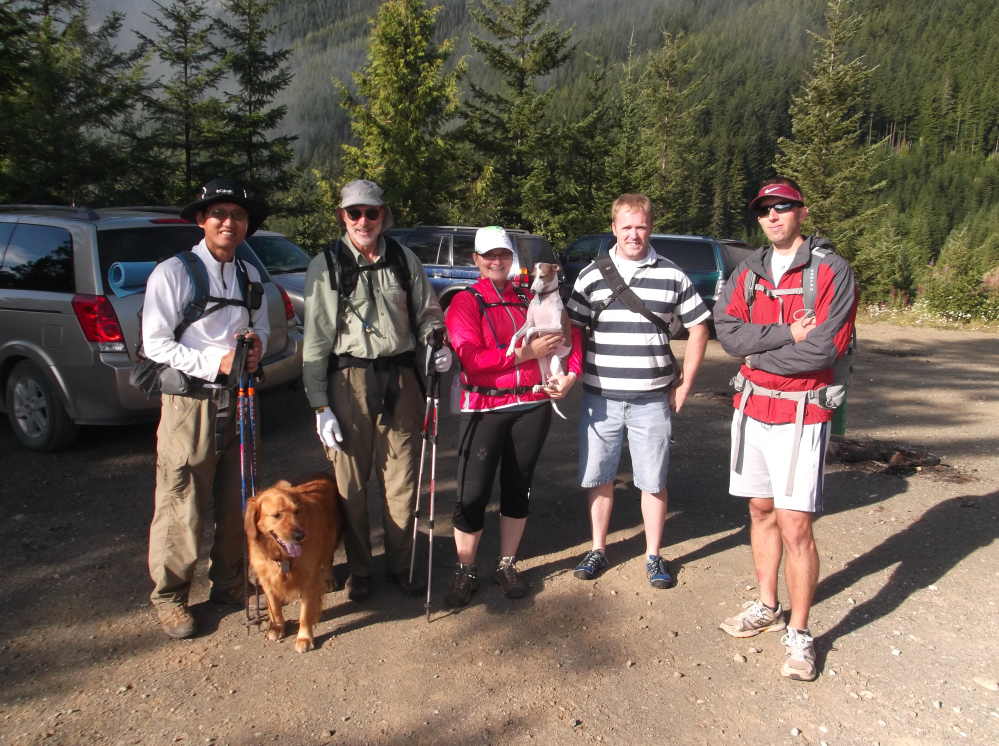 Trailhead direction:
In Quilcene, head North on Hwy 101. It is just over 8 miles from the Lords Lake turn off.
Turn left on Lords Lake Road 2 miles north of Quilcene, stay to the left at the lake and follow Forest Service Road 28 over Bon Jon Pass to the junction with FS Road 2820. Follow 2820 3 miles to the trailhead (a sign post to Little Quilcene (3 miles) and Mt Zion (2 miles)).