Snowshoeing the Elbo Creek Trail, Across the Mt Walker --- About 7 miles with 2400 ft elev gain. 0900-1400. Monday, 12-24-2012
Snowshoeing the Elbo Creek Trail with the Monday Hikers. Snowshoes were needed above 1500 ft elev. We turned around at the Road Junction (2700 ft elev) where it had 3 ft of snow and getting late for the day.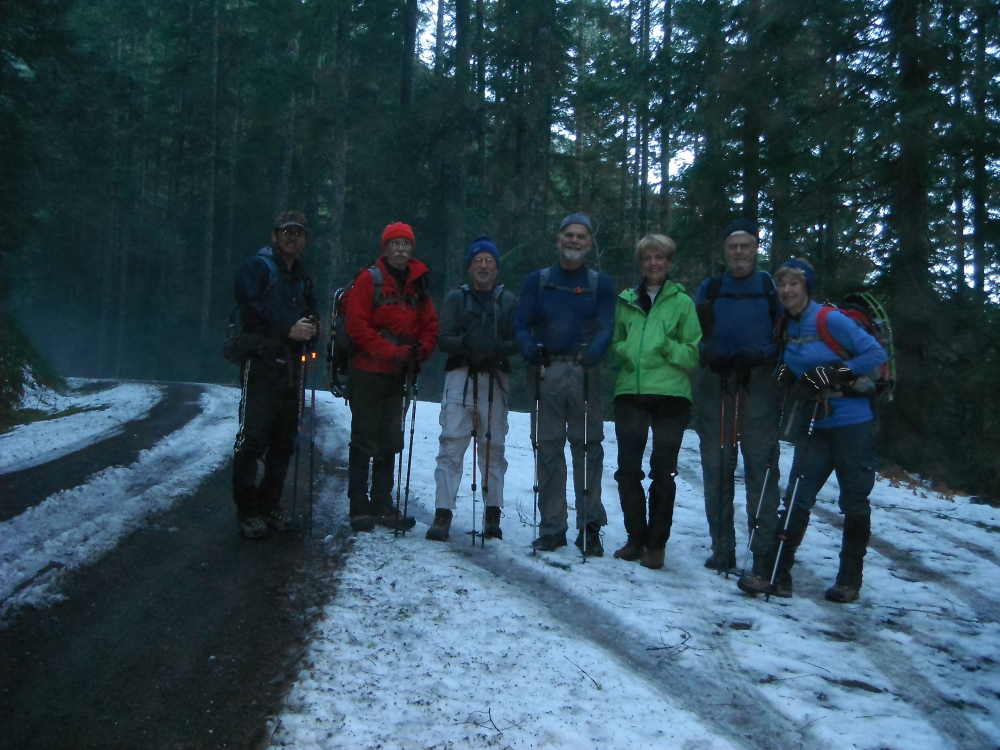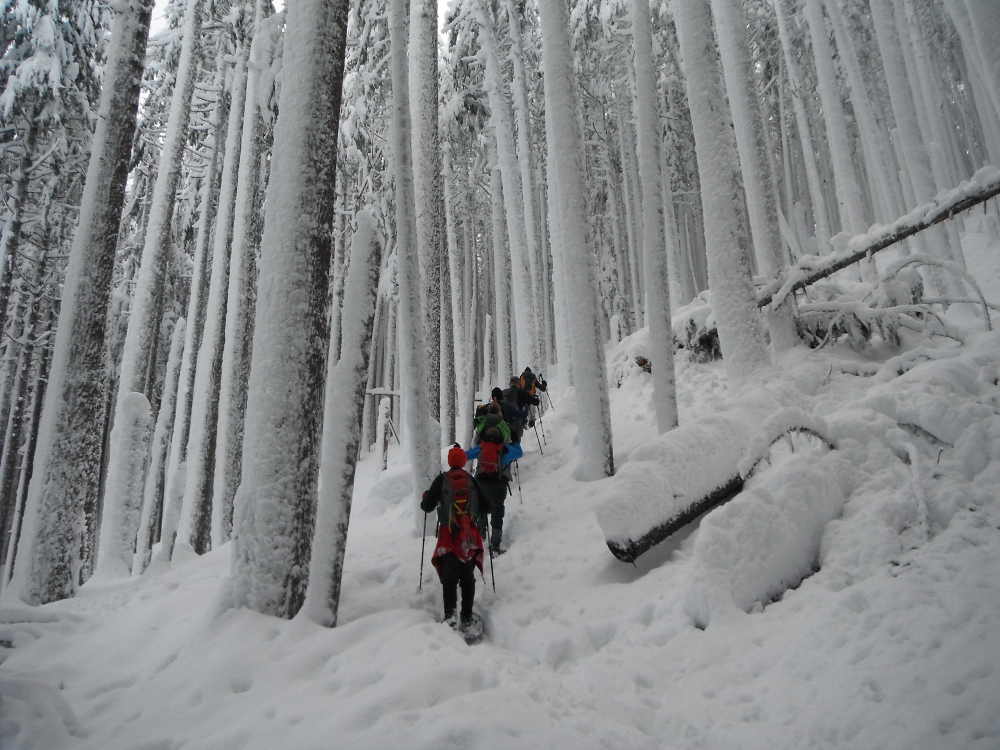 Trailhead Direction:
a. The trailhead (790 ft elev) is across Hwy. 101 from the Mt.Walker access road, and a few hundred feet south. It is marked as Rocky Brook Road.
b. Drive up Rocky Brook Road less than a quarter mile and look for a wide spot on the right, and the trailhead (not well marked) on the left side.