Sea Kayaking Mats Mats Bay, Port Ludlow, WA (Saturday, 2-9-2013) --- 13.7 miles, Class III
I wanted to paddle for the weekend, Luckily, Paul mentioned about the South Sound Area Kayakers (SSAK) paddling the Mats Mats Bay on Saturday. He and I agreed to join the SSAK for the paddle. He solicited the PWC and other kayakers, and 8 paddlers joined us. There were 12 paddlers from SSAK.
It was a nice Saturday again. Temp was a bit chilly in the morning at 30s but warmed up to low 40s by mid morning. It's been drizzling or raining for the week but started to clear up on Friday for the nice weekend. It's been the weather pattern for the last few weekends. Great for the weekend outdoor enthusiasts like me.
It was my first time for me paddling the area, so, it was another fun and learning experience of the area. On this trip, I got to learn little more about the Port Townsend area geographically. I did not know that the Indianan Island, Marrowstone Island, Protection Island and Whidbey Island were in close proximity. I have paddled those areas before.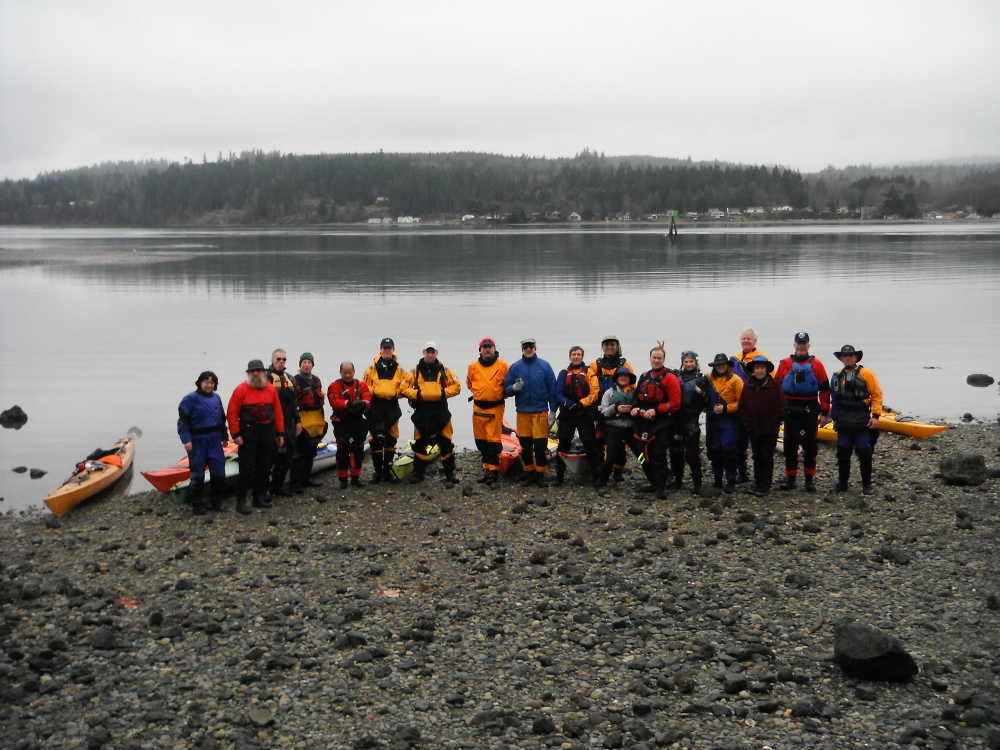 Directions: Drive north from Port Ludlow on Oak Bay Rd. Turn right on Olympic Blvd, left on Verner Avenue, and proceed straight on Maple Lane to the boat launch. FYI from Paul: I talked to Jim, the fellow responsible for boat launch fees at Mats Mats Bay. He says the $10 ramp fee doesn't apply to kayakers if you launch from the beach adjacent to the concrete boat ramp. He asks that all of our cars park in the single-car parking spaces along the tree line, and avoid parking in the pull-through car-trailer lanes. Very friendly guy. He says they want to encourage kayakers like us to use their facilities.