Weekly paddle at Island Lake (3/12, 3/22, 4/20)
-------- Getting ready for San Juan Island Paddle Trip (4/25-4/28) ------
Preparing for 4 days of kayak trip to San Juan island on 25-28 April, I've been sponsoring a weekly paddle at Island Lake after work for 1-1.5 hours. I chose a week day since I prefer hiking if the weather is decent in the weekend. The Island Lake is a peaceful lake with about 20 acres in size surrounded by beautiful houses. No motorized boat is allowed other than battery operated trolling for trout fishing. It was a nice sunny day on 12 March. Jackie and her friend joined me. We paddled about 4-5 laps.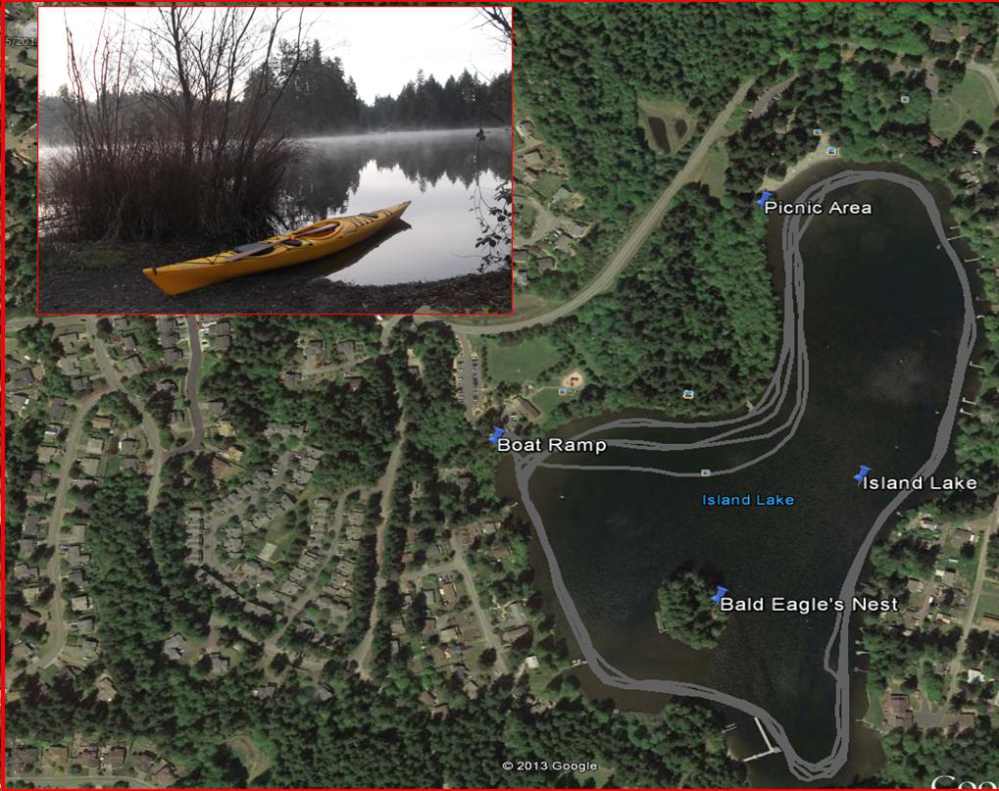 Then, on 3/22 Saturday, after skipping Wed paddle because I was away with my job, I was able to go out for a quick paddle in the early morning (0820-0930). The lake looked so tranquil and mystic with low lying fogs as the Sun was slowly coming up. I leisurely paddled 5 laps (it is just over a mile per lap) just over 1 hour with my Greenland paddle. With this little exercise, I felt good all day. I was ready for a Sunday hike to Mt Townsend with Les.
After several weeks of lousy weather, I was able to paddlle at Island Lake on 4/20 which is the last paddle before the San Juan Island paddle trip (25-28 April). Interestingly, for the first time, I saw a pair of scuba divers and stand-up paddler. I volunteered to take some pictures of him using my cell. Later, I text those pictures to him.