Back To Scramble-Climbing the Mt Washington (6255 ft), SE Olympics, Washington (11-2-2011) (estimated 5 miles with 3200 ft elev gain)
I hiked up this mountain just 3 months ago (Click Here) but, for the 2nd time, I could not resist scrambling up the Mt with the fellow PWCers (
Pennisula Wilderrness Club members)
and friends on a week day.

It was a last minute trip posted on the PWC website. Thanks to Paul Dutky for sponsoring the trip again.

This short hike is one of my favorite hikes (probably my best) which give the expansive views, a thrill of scrambling, and a good kick on the quads (thigh & calf).
The weather was forcasted 50% chance of shower after 1100am but it turned out to be a nice day until 1530. Fortunately, we were done hiking by 1340. We left the trailhead at 0905, sumitted at 1120, took a good 30 min lunch break, & returned to the trailhead at 1340. All 5 of us were in good physical shape and good scrambling. All of us returned unscathed.
Temp was around 30s-40s. At the summit, it was so windy that I could not use my tripod to take a group picture. There were a few patches of snow but the whole trail was snow free. All of us had an ice Axe & ice traction device. The expansive views were the City of Seattle, the Pudget Sound, Lake Cushman, Glascier Peak, Mt Rainier, Mt Adams, Mt St Helens, Mt Ellinor, Mt Skokomish, Mt Stone, Mt Olympus.... It was unexpectedly nice weather and the veiws were simply amazing.
Ready to scramble-climb the Mt Washington A view of the Mt Ellinor from NE A view of the Mt Olympus from SE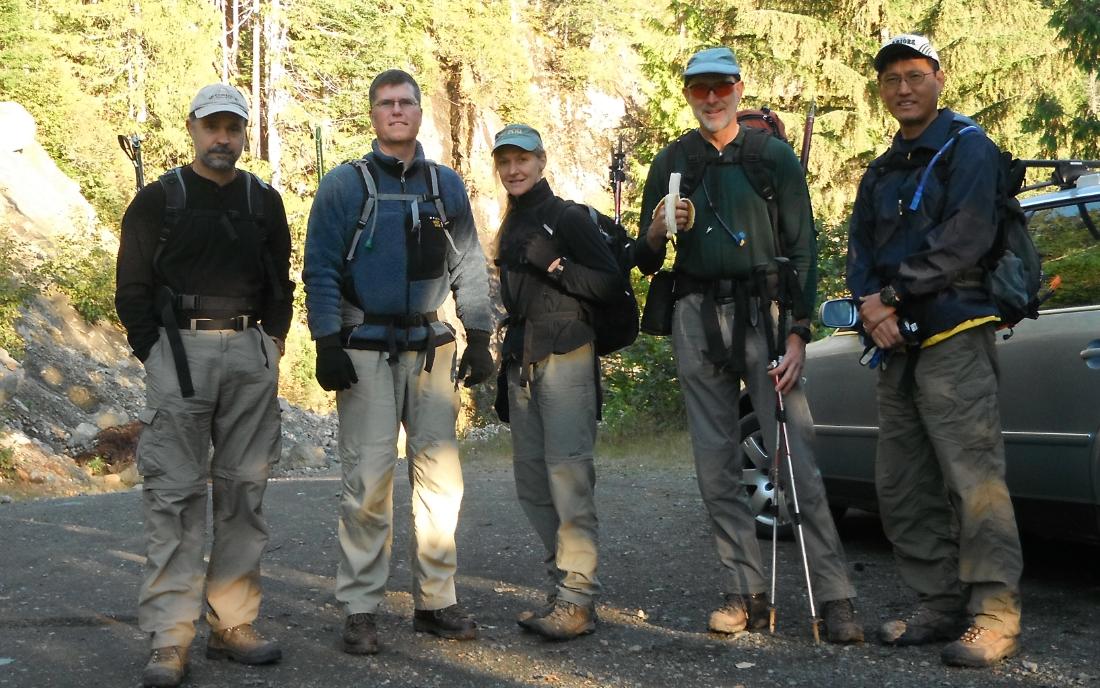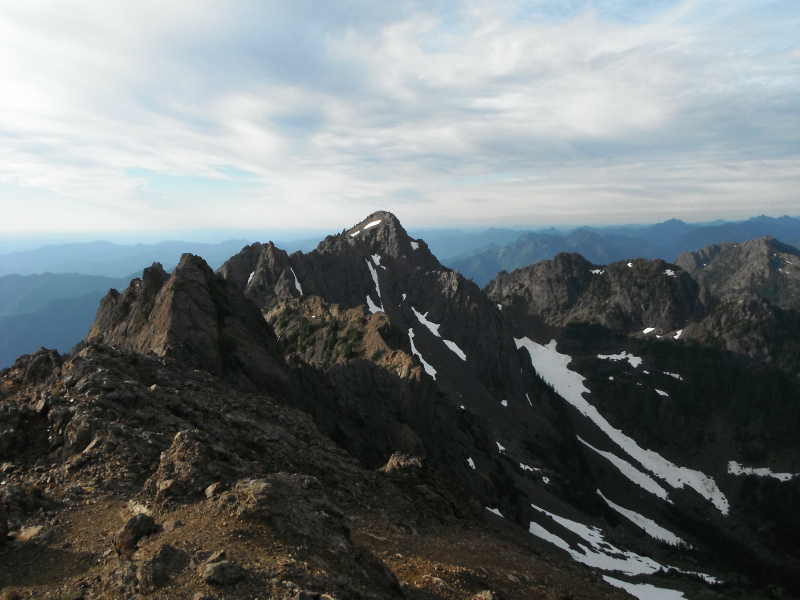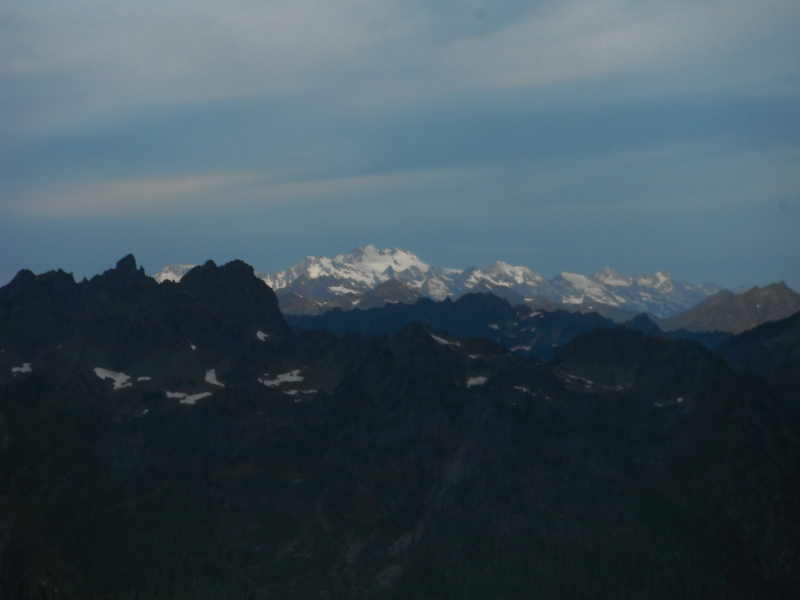 Fog covered Bremerton Airport (sunrise) Fog cleared Bremerton Airport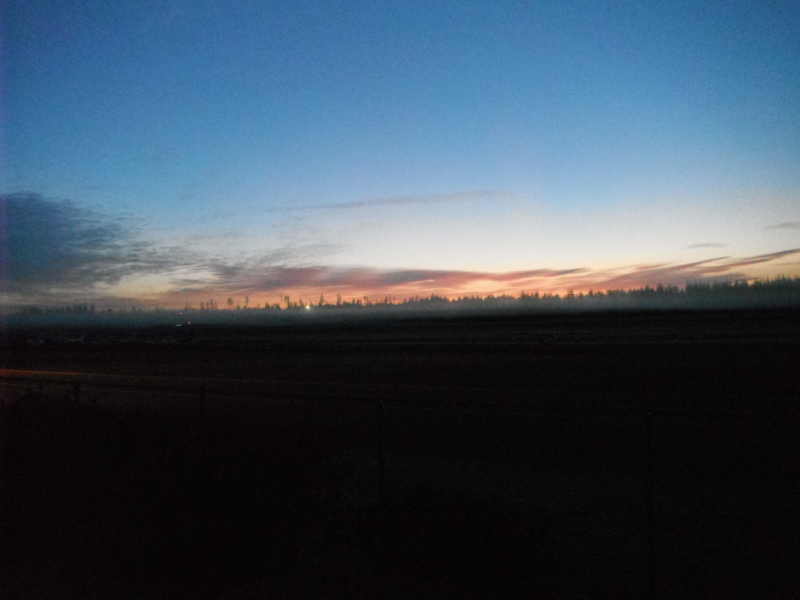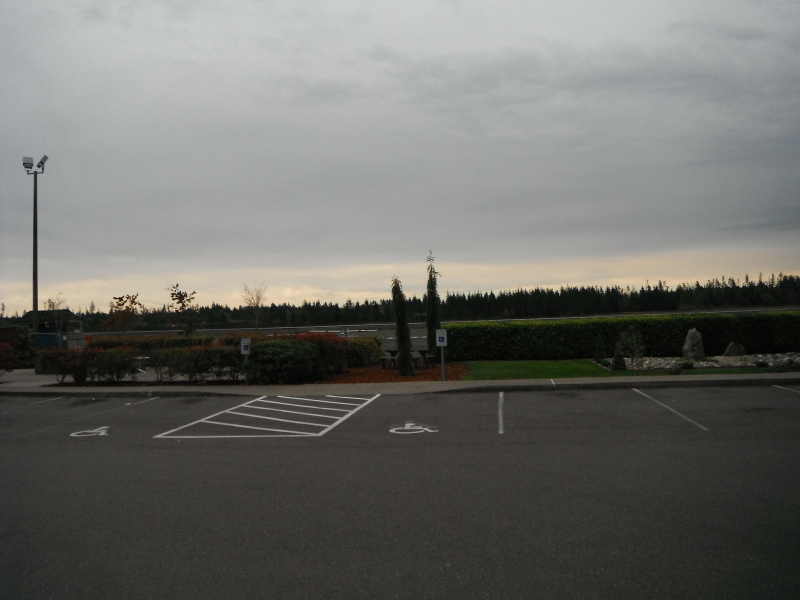 Mt Ellinor trailhead direction:
At the Hoodsport, make a left onto SR 119 toward Lake Cushman (staircase). 11 miles to T-Junction. To the left is Staircase. Turn right and drive about 1.5 miles (all dirt road from the T and lots of pot holes), and make left turn. Drive 8 miles pass the Lower trailhead to Mt Ellinor (has a good sign). Continue on for the upper trailhead.